Mass Innovation Nights event highlights black tech founders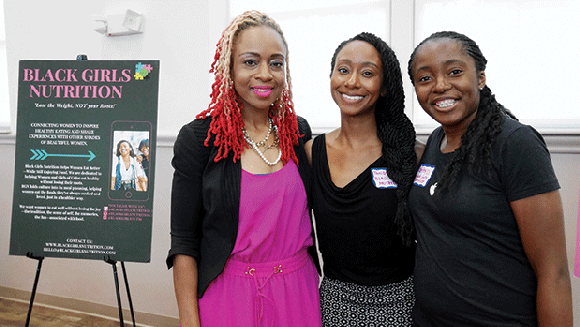 Speaking to the Banner after the event, Gaskin expanded on the "digital divide" problem which he defined not as a gap between those who have and don't have access, but between those who consume technology and those who produce it.
"All of our kids consume all types of social media. We all use technology. But [in our community] we're not producing it. So how can we find ways to become producers?" he said. "If you're in Kendall Square, in every coffee shop you run into someone with an idea for a company they can take public and make money on — but in Roxbury or Dorchester there's not as much of that same mindset. So how do you create the expectation?"
There's a lot at stake here, Gaskin emphasized.
"We won't be able to revitalize the Greater Grove Hall area with just retail commerce. People will need higher paying jobs than what retail typically pays in order to be able to afford to stay in the area," Gaskin said. "Fostering technology start-ups has been a successful strategy used to revitalize urban areas and old manufacturing plants and even towns. This strategy could work in Grove Hall, as we have the available commercial space."
Bringing MIN to the neighborhood was a good first step, he said, serving to raise the visibility of those community members who already are founding businesses, and of the black experts in the room.
The "expert corner" included Derrick Duplessy of the Duplessy Foundation; Winston Henderson of Sankofa, Inc; Glynn Lloyd of Eastern Bank Charitable Foundation; Beth Williams of Roxbury Technology Corp; Marv Jones of Kinergy Power; Walter Callender of Práctico Innovation; and Nia Evans of Boston Ujima Project.
The five companies chosen through advance online voting to present a short pitch onstage were FABLabs For America, Pulse 24/7, Kids In Tech, Donii and UZURI. In addition, OCC Youth Unleashed, a student-run nonprofit based at Wentworth Institute of Technology, was featured in a "student startup spotlight."
More than a year of planning preceded the MIN event. Gaskin began visualizing it after attending many tech business showcases in places like Boston's Seaport District, Cambridge's Kendall Square and the Route 128 corridor. Seeing few faces of color at these events, he decided it was time to host one in Grove Hall and to ensure that it drew entrepreneurs and attendees from Roxbury and Dorchester communities.
Gaskin said he worked to promote the event as youth-friendly and urged parents to bring their kids, which some did.
MIN events are free to exhibitors and attendees, but they require paying sponsors. Gaskin made a point to thank the local sponsors that helped his Main Streets organization afford the $5,000 sponsorship fee: The Boston Foundation, Eastern Bank, Boston Private Bank, One United Bank, Dorchester Bay EDC, Quincy Geneva CDC and Local Initiatives Support Corporation (LISC).
The next Mass Innovation Nights event is July 12 at the Museum of Science.