Partners Workforce Development Success Story: Jayniè Green, Partners eCare
Career news brought to you by Partners Healthcare | 6/7/2017, 12:17 p.m.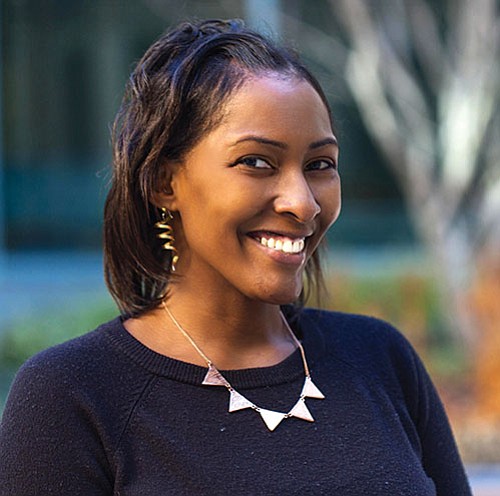 "After spending 18 months as an admin, I interviewed for a Project Analyst position in the Project Management Office," said Jayniè. "I was promoted to Project Coordinator to start, and was recently promoted to Senior Project Coordinator/Logistics Analyst. It's a lot of work, and I have put in many, many hours to get the work done. My manager taught me not to just work hard, but also to work smart and focus on time management, and this was great advice for me."
"I am taking on more and more responsibilities, and I am pushing myself and accepting new challenges to help me learn more and move forward," said Jayniè. "I even had to deliver a presentation – my first big presentation – on the 11th floor of the Prudential building. It was very scary, but I got through it, and I did a great job."
"I am really proud of everything I have accomplished over the past three years, but I am especially proud of receiving a 2016 individual Partners in Excellence Award for outstanding community contributions," said Jayniè.
She received this honor for her work on the Partners eCare wellness project. As part of her role, Jayniè was the lead facilitator and liaison between Partners eCare and the St. Francis House homeless shelter. She organized and scheduled Partners eCare employees to help serve meals to the homeless. Still actively involved with the shelter, Jayniè is in the process of becoming an ambassador for St. Francis House so she can share the positive news about the terrific work the shelter does for our local community.
As the mother of two young boys, Jayniè is also extremely proud to be a positive role model for her sons. "The PCWD program not only helped me to strive to be the best I can possibly be at work and in my career, but it has also molded me into the best person I can be in my personal life as a wife, mother, friend and community advocate." Jayniè will begin the Partners HealthCare Online College Preparation Program this summer in anticipation of furthering her education in the fall.