Q&A: Regina Hall stars in 'Girls Trip'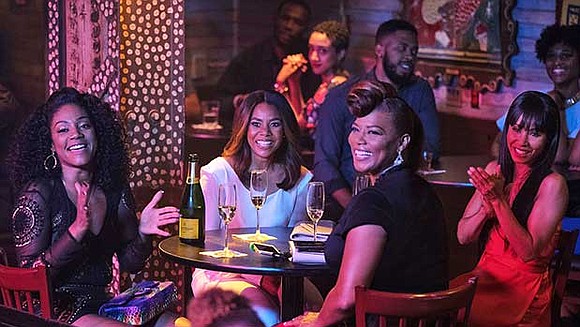 How did you like New Orleans?
RH: I love the city. I've shot there several times before. The people are so warm. The food is a little bit too tasty. I try to arrive about 5 pounds underweight, so I can a gain few while I'm there. That way, I won't look too heavy on camera. I always gain weight when I'm there. But I love New Orleans because it has a lot of heart and a lot of soul, and very beautiful people who are always so kind.
You went to college before your acting career. You obtained a master's degree in journalism. Many kids think they do not need an education to make it in the entertainment industry. How has your education benefited you professionally?
RH: It served several purposes. It helped me to break down and understand scripts. And the discipline of getting my master's gave me a certain amount of confidence. I don't think college is the only path, but I enjoyed it and it worked out very well for me. I had some good friends with whom I could get a little crazy, but still be responsible. It was the perfect bridge from living at home to independence. I also love learning. I might have been a professional student and earned a couple of doctorates, if I didn't have to pay bills.