Boston celebrates Martin Luther King Day
City events include breakfasts, concerts, community service-a-thon
1/11/2017, 10:25 a.m.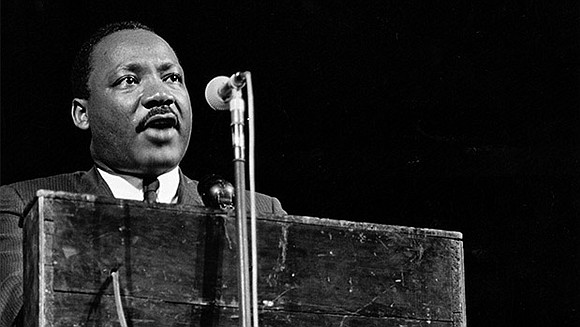 It was 47 years ago that two black Boston churches, Union United Methodist Church and St. Cyprian's Episcopal Church commemorated fallen civil rights leader Martin Luther King Jr. with a breakfast aimed at bringing together people of all faiths and races in what was then a divided city.
From that first breakfast, which came a full 14 years before King's birthday was recognized as a federal holiday, Bostonians have embraced King's legacy with an increasing number of commemorations, including prayer services, lectures and concerts.
The following is a listing of commemorative events that will be held in Boston next week.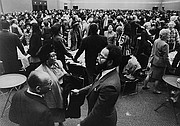 The 47th annual Martin Luther King Jr. Memorial Breakfast
The 47th annual Martin Luther King Jr. Memorial Breakfast is Boston's premier event dedicated to the memory of King. It also is the nation's longest-running King commemoration. The breakfast features speeches, food and live music, and is attended by a diverse gathering of civic, community and religious leaders from across Massachusetts.
This year's speaker will be Callie Crossley, commentator and TV/radio host. Crossley was a producer for Blackside Inc.'s "Eyes On The Prize: America's Civil Right Years," and was a former producer for ABC News 20/20. She is a Woodrow Wilson Visiting Fellow, who guest lectures at colleges about politics and media literacy.
Event proceeds fund student scholarships and community programs sponsored by St. Cyprian's Episcopal Church and Union United Methodist Church.
Time: 8 a.m. to 10 a.m.
Date: Monday Jan. 16, 2017
Location: Boston Convention and Exhibition Center at 415 Summer Street, Boston
Price: $50/person now until Jan. 15; $55/person at the door

Tickets can be obtained from Rudelle Fenty at (617) 445-7282 or at https://www.eventbrite.com/e/47th-annual-martin-luther-king-jr-memorial-breakfast-2017-tickets-29662064032?aff=erelexpmlt
Boston University's Martin Luther King 47th Celebration Concert
Randall Keith Horton , former Bostonian and the world's leading expert on Duke Ellington's Sacred Music, will conduct selections of the works at the 45th annual "Hope, Despair and the Blues" Martin Luther King Celebration Concert. The event is sponsored by Boston University and the Howard Thurman Center for Common Ground. First held in 1972, this event is believed to be one of the longest-running Martin Luther King celebration in the nation.
Duke Ellington considered his Sacred Music, "the most important thing I have ever done," yet it was rejected by critics who felt that "a person who belongs in the clubs has no business writing music for the church." Horton is Ellington's former assistant composer, conductor and pianist and the custodian and champion of Ellington's Sacred Music for more than 30 years. He will share introductory remarks on Ellington's little-known and underappreciated compositions before leading the Boston University Big Band, the Inner Strength Gospel Choir, a tap dancer, several interpretive dancers and three narrators in the swinging, devotional, worship music. The concert is free and open to the public on a first-come first-served basis, and space is limited.
In addition to selections from Ellington's Sacred Music, Marvin Gaye's powerful version of the Star Spangled Banner, sung at the 1983 NBA All Star Game, will be remembered. There will be a number of student selections performed as well as remarks by local playwright Kirsten Greenidge, whose plays "Milk Like Sugar" and "Baltimore" have been recent hits on Boston stages.