City loosens performance licensing
Small businesses can skip process for small shows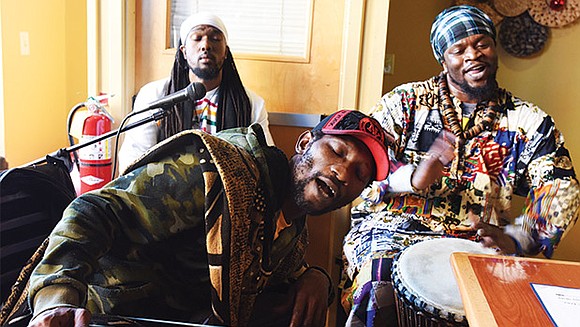 "We wanted to have art and music and food from all over the place all the time, and have that be the draw for Dudley," Stanley told the Banner. "The population, the employers, people coming through the district and the businesses reflect most other countries of the world, and that's where we'd like to lead."
Currently a handful of venues offer events and performances, including Haley House's open mic nights and Dudley Café's jazz brunches. The new policy can offer artists greater opportunity, too, as performance spaces are scarce, said Kelley Chunn, whose public relations firm is a consultant on the project to establish a cultural district in Roxbury.
"People want cultural experiences, as opposed to just a place to eat and have a cup of coffee," Chunn added. "[This program] would bring an added dimension of entertainment and also provide another venue for community artists to reach the public and expand their audiences."
Stanley said many businesses — especially new ones, which are less set in their ways — are open to hosting performances. She expects Acoustic on Main to draw more customers, including ones from across the city who do not currently frequent the district.
"It can add to the flavor of the area," Stanley said.
Dudley Square long has strived to bring greater life after 5 p.m. While Stanley did not expect Acoustic on Main to be the key to this, she thought it would help. Night life will be one discussion focus for Dudley Main Street's retreat in January.
Wu summed up many people's hopes for a more vibrant artistic and small business scene in the new year.
"There's no better way to bring people together than over food, music and culture," she said.