Katt's back!
Katt Williams stars in 'Father Figures'
12/29/2017, 6 a.m.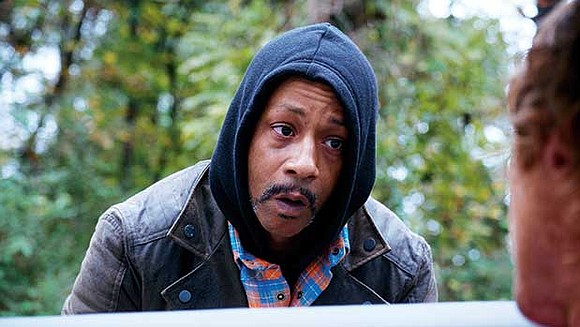 Was there a meaningful spiritual component to your childhood?
I've always felt that way. I've sensed, at my best moments, that I was being led. So I know that sort of protection exists. I also know that there are some people who are much more in tune with the universe than the rest of us. and their lives are evidence of that.
What is your earliest childhood memory?
I can remember thinking at the age of 3 that I invented the concept of lying. By a brilliant thought process, I figured that I could fib and avoid the repercussions for something I had done, because lying meant that it never happened. However, by the time I was 5, I came to hate lying and to think of it as the worst thing in the world. That's my earliest memory. Weird, but true!
Was there any particular moment in your childhood that inspired you to become the person you are today?
No, I could only envision myself doing something that was important to people. But years later, when comedy came into my life, I was so ready for it. I had already watched the great comics. It had just never occurred to me that that was something I could be doing, too. Coming from that to this was a lot and it makes you forever grateful.
What's on the horizon for you. More movies, more TV, more stand-up?
All of the above. I just finished an episode of "Atlanta," and I have a Netflix special dropping January 16 called "Great America." And I've just wrapped "Meet the Blacks 2: The House Next Door," with Mike Epps, Lil Duval, Bresha Webb, Zulay [Henao] and company. And right now, I'm just finishing up "#TwoMinutesOfFame" with Jay Pharoah, Deon Cole and a bunch of great comedians.
Who is your favorite clothes designer?
I hesitate to use the word "favorite," because I'm a fan of so many great fashion designers. However, I'd say Tom Ford, as an organization. They get me and the way I like to dress. I like a little edge and a little flash. But I do like to be grounded in conservatism, and Tom Ford has never delivered me a bad product, ever.
When you look in the mirror, what do you see?
I see someone who has managed to stick around for this amount of time without literally scraping their potential.
What's the biggest difference between who you are at home as opposed to the person we see on the red carpet?
[Laughs] I'm able to behave like the guy you see onstage, although that's not my entire existence. I might be a portion of that guy. At home, quiet prevails. It's incense, candles and birds chirping. Everything's done to maximize peace and tranquility, because we know when we exit those doors, it's going to be a whole different energy.
Is there any question no one ever asks you, that you wish someone would?
[Laughs some more] There is a whole of list of questions. Listen, parodies of me have been done seven or eight times on SNL. Every time they want good black ratings, somebody's doing Katt Williams. With each of them, we've had a Katt Williams sighting — so, here's a question I wish somebody would ask: How many impressions of you should they do before finally having the real Katt Williams on "Saturday Night Live?"