City backs down on school start times
Yawu Miller & Karen Morales | 12/22/2017, 5:52 p.m.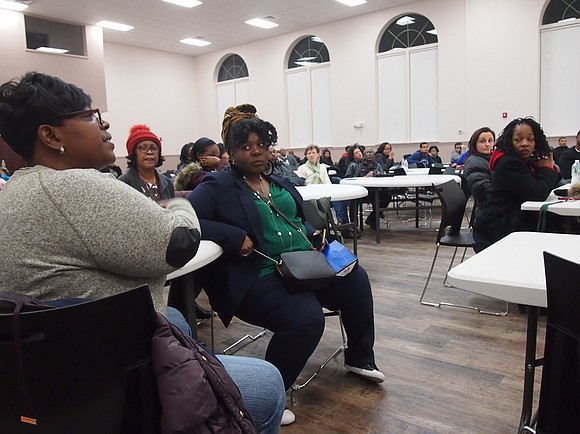 Boston Public Schools Superintendent Tommy Chang announced last week that BPS will not implement changes in school start times that would have shifted nearly half of all elementary school students to bell times of 7:30 a.m. or earlier.
Chang's announcement, sent via email as activists were gearing up for a demonstration on City Hall plaza last Friday and planning a Jan. 1 protest outside Mayor Martin Walsh's second inauguration, came after two weeks of pressure from angry parents, students and teachers who packed a School Committee meeting, spoke out at a series of 10 meetings across the city and flooded the phone lines of the mayor's office and city councilors demanding the BPS back down from its proposal.
"Over the past few weeks, we have heard from families, staff, and stakeholders that there are concerns with the implementation of the new start and end times policy," Chang's letter reads. "After reflecting on this feedback, we understand that while the new schedule would achieve our goal of supporting academic success for all ages, the shifts to many school start times caused a more significant disruption to family schedules than we intended."
Chang said BPS will work to devise other start time plans over the next year.
"In the coming months, we will be building on the current engagement process that will allow us to address start and end times as well as other strategic priorities we hope to achieve in the near future," he wrote in his email.
Outside City Hall on Friday, parent Rene Bernal said Chang's announcement didn't go far enough.
"The moratorium from Chang isn't enough, I wanted an official statement from the Mayor to completely end the proposal," he said in Spanish.
Bernal said with his two jobs, his wife's two jobs, and both his children in BPS schools, an earlier start and end time would have been "illogical" and they would have not been able to pick up their children from school.
"We work to survive," he said.
City Councilor Matt O'Malley, who attended several of the BPS meetings on the proposed changes, said parent pressure made all the difference in derailing the BPS plan.
"I'm really proud of the team of parents who turned out this week from all parts of the city," he said.
He also praised BPS officials for listening to the parents.
"After the initial outcry, they said they were going to listen," O'Malley said. "They actually did."
O'Malley said that he would like to see the district abolish early start times for all students.
"In an ideal scenario, no school should start before 8 or after 9," he said citing New York City's school system as an example. "I'm hopeful that BPS will continue to listen to the parents and work toward a better plan."
At-large Councilor Annissa Essaibi-George said the BPS process undermined parents' confidence in the system.
"The district created a mess," she said. "We have a broken system. We made it worse. And now we're going back to square one."