Superhero Cyborg: Body by Fisher
Ray Fisher stars in 'Justice League'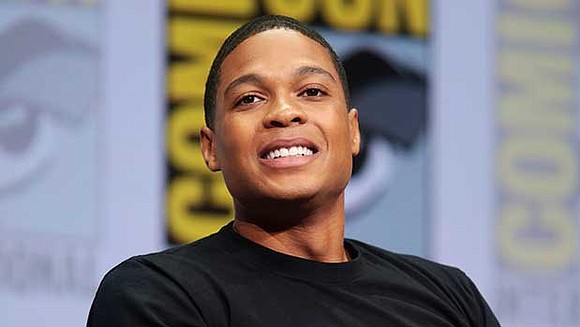 What I find most impressive is the confidence the studio is showing in you by already planning for your character, Cyborg, to have his own standalone film in a few years.
RF: Yeah, it's great to be thought of in that way. Things are in development right now. Knock on wood, things go according to plan and that comes to fruition.
Were you already a fan of Zack Snyder, who has made hit after hit, from his spectacular debut in 2004 with "Dawn of the Dead" clear through "Wonder Woman," earlier this year?
RF: Definitely! In fact, "Dawn of the Dead" was the first DVD I ever bought. I remember that very distinctly, as well as watching it a lot. And he and his wife/producing partner, Debbie, produced "Wonder Woman." You're talking about a man who is so passionate about these characters and his craft that being directed by him never felt like work. I felt like a big kid playing pretend with my friends. It was kinda surreal.
Are you a comic book fan? Who's your favorite superhero?
RF: Growing up, I didn't collect comic books, but I did watch every single superhero movie that came out and every superhero series on TV during the '90s, which I consider the golden age of superhero animation. And Batman and Blade resonated with me the most.
Is there a message you want people to take away from "Justice League?"
RF: I think so, particularly from Cyborg, because each of these characters is going through their own healing process and becoming part of a team for the greater good in order to stop this threat. The message I'd love for people to take away from Cyborg is that no matter how difficult your circumstances may be, whether physically or mentally, there's always a process by which you can heal. It might not happen all at once, but as long as you take those little steps forward, things can change for the better.