IRS audit of city raises questions
Is Tommy Chang taking a bullet for the team?
Yawu Miller | 12/6/2017, 10:17 a.m.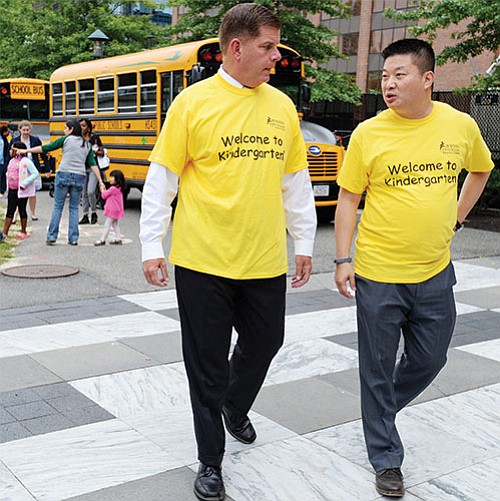 Principals in approximately three-quarters of the 26 schools audited approved payments from student activity funds for work or contracts that had nothing to do with student activities. In some cases, principals used the funds for proctoring exams — paying teachers or administrators to monitor students during examinations.
Boston Municipal Research Bureau President Samuel Tyler said the principals' errors may have been attributable to lack of adequate training.
"There's a lack of understanding of how those funds should be used," he said. "It's a simple matter of making sure there are written directions as to how those funds are used and accounted for."
A portion of the fine incurred by BPS was attributed "bad accounting practices." The department came under fire last year for not keeping track of payments to outside vendors.
The $32,000 fine represents a thousandth of a percentage point of the BPS $1.08 billion budget. But the principals' misuse of the funds underscores the effects of budget cuts to schools that have often left administrators scrambling to pay for needed services.
The bulk of the $944,000 fine the city paid the IRS came from other city departments, including a $700,000 whack for the city's failure to properly deduct Medicare and other payroll taxes from city employees' pay checks.
Tyler said the city's Human Resources Department had the capability to be sure the proper amounts were withheld, but that employees were not properly trained in the use of the payroll software.