Buyers struggle with housing affordability
Sales prices beyond the reach of most residents
Karen Morales | 12/6/2017, 10:08 a.m.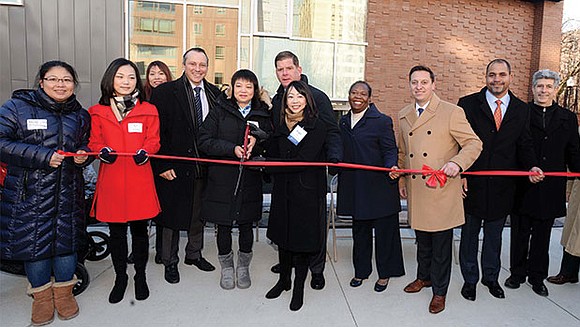 When thinking about possible solutions to creating reasonably affordable housing in an inflated market, it may be worthwhile to rethink the longstanding HUD definition of housing cost burden.
In an article published for Bloomberg, David Bieri of the University of Michigan states that the 30-percent rule is "essentially an arbitrary number."
One of the arguments against the rule is that different households earning the same annual income spend considerably different amounts of money on basic necessities, not to mention the ratio is relative to the income range.
Frank Nothaft, chief economist at Freddie Mac, told Bloomberg "If your income is $500,000 a year, you can pay 40 percent and still have money left. But if your income is $20,000 a year, it will be hard to make ends meet if you're paying 30 percent of your income on rent."
The 30 percent standard also does not take into account when a family chooses to live in a smaller or poor-quality home, a dangerous neighborhood, or a long commute from work to reduce their housing costs.
Percy Stallworth, home purchase advisor for Massachusetts Affordable Housing Alliance works to educate clients on how to buy their first home. He said one way to navigate the high prices of homes in Boston is to simply look outside of Boston.
"People might have to expand their desire of location and look at housing in places like Randolph, Brockton, Lawrence, or Framingham," said Stallworth.
Finding solutions
Bluestone helped author "The Greater Boston Housing Report Card 2017" with the Boston Foundation, Northeastern University, and The Warren Group, a public data collection and media company.
"It is nearly impossible to build new housing in Boston today that working families can afford," Bluestone told the Banner. "Some housing can be produced for low-income families using an array of tax subsidies but working families have incomes that are too high to qualify for subsidized housing."
The new report suggests a completely innovative approach to affordable housing with a "21st Century Village" plan, which calls for building housing that could accommodate both young individuals and seniors who need smaller housing units.
"In doing so, we open up more of the older housing stock of larger duplexes and triple deckers for working families," Bluestone said.
Each building or "village" would have a range of units from "micro" apartments and studios to a few multi-bedroom units. "Individual units would vary not only in size but in fit and finish so that rents could range from something in the $900–$1,100 range to something above $3,000 per month, to fit the pocketbooks of a range of tenants," reads the housing report card.
Stallworth said the abolishment of rent control back in 1994 paved a "slippery slope to where we are now."
As far as price trends, the October 2017 residential market report from the Greater Boston Association of Realtors found that the median sales price for single-family homes reached a new record high price in October at $568,000, an 8.2 percent increase over the median sales price of $525,000 from October 2016. Similarly, the condo market also reached a new record high median sales price for the month, as that figure rose 6.6 percent to $511,525 up from the October 2016 median sales price of $480,000.
How long will these record high prices last?
"There is talk that although we may not see a traditional peak and decline in the market, we may see more of a stabilization of prices with a long plateau," said Moreau. "Nonetheless, Roxbury still has quite a bit of value-appreciation to experience before sale and rental values start to mimic that of its surrounding neighborhoods."