Tanya Freeman-Wisdom
4/21/2017, 6 a.m.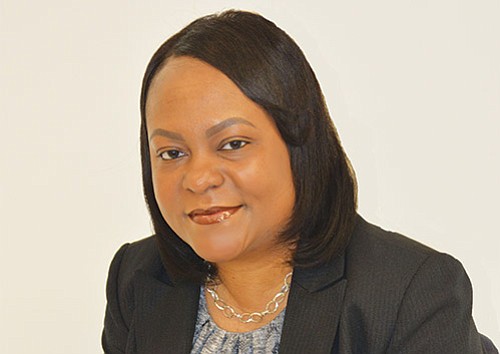 Boston Public Schools Superintendent Tommy Chang announced his appointment of longtime BPS school leader Tanya Freeman-Wisdom as the permanent headmaster of the John D. O'Bryant School of Mathematics and Science. Freeman-Wisdom, a 1993 graduate of the O'Bryant and a 20-year BPS educator, has served as acting headmaster of the exam high school since July 2016.
The O'Bryant headmaster screening committee unanimously recommended Freeman-Wisdom as the finalist for the headmaster position to Superintendent Chang. The committee consisted of 11 members, including parents, teachers, members of the Boston Teachers Union and a student representative.
Freeman-Wisdom said her mission at the O'Bryant will be to build on the school's longtime success and improve academic achievement for all of its students.
"I am excited to lead the school that shaped me as a thinker, learner, listener and leader," Freeman-Wisdom said. "Through collaboration with students, families, teachers and community members, my goal is to ensure all students experience a greater level of success than imagined. I am committed to fostering an environment where our core values of perseverance, respect, integrity, discipline and excellence are demonstrated in the behaviors of all O'Bryant community members."
Under Freeman-Wisdom's leadership over the past year, the O'Bryant has received a $186,000 grant from the Massachusetts Life Sciences Center to enhance STEM education. Freeman-Wisdom has also secured a $5,000 grant from Saucony in the name of Jared Ward, an undergraduate professor at Brigham Young University, a 2016 Olympic marathoner and a Saucony athlete. This grant will be used to support math instruction. In addition, she has worked to develop a fine arts program at the O'Bryant and empowered teachers to become leaders within the school community.