New challengers emerge for city council seats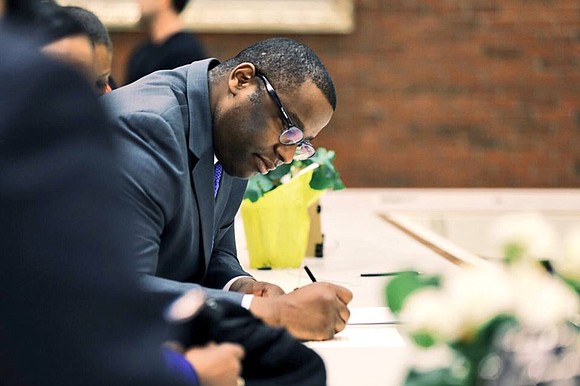 Jack Kelly III, at age 36, is the founder of the iRecovery mobile app and the mental health and addiction policy adviser to Linehan and formerly served as the city's Charleston neighborhood liaison. He made an unsuccessful bid for at-large city council in 2013. At the time, he said his key issues were ensuring access to quality public schools and combating violence and substance abuse. His latest filing with the OCPF, in 2015, states a negative balance of several hundred dollars.
Michael Sinatra served as chief of staff to LaMattina for the past four years, a role in which he says he demonstrated experience and effectiveness diving into ensuring that "day to day, the nuts and bolts of basic city services are addressed," according to the North End Waterfront. Taking up the councilor's seat would be a natural progression of his current work, he says. As of Thursday morning, he had yet to file with the OCPF.
District 2
Bill Linehan steps down after a decade representing Chinatown, South End and South Boston.
Edward Flynn, probation officer and son of former mayor Raymond Flynn, has thrown his name into the ring, as has Michael Kelley, former campaign manager to mayor Thomas Menino. Both bring sizeable war chests: As of mid-April Flynn had spent about $6,365, leaving his campaign with about $53,000, while Kelley's expenditures of $26,845 left him with $64,617. The Kelley campaign released a promotional video on April 10 that features a diverse array of residents.
Filling out the field are three further candidates. Corey Dinopoulos, a 32-year-old designer and community organizer, says he would bring a new, younger viewpoint to the council, as well by his membership in the LGBTQ community. Dinopoulos, who has lived in South Boston for the past nine years, co-founded the Boston 2024 Olympics bid, which failed, and says he learned greatly from the process. As of April 17, his campaign had $9,981 and had spent a total of $2,291.
Frank Ullip, a downtown resident and analyst for Fort Point-based software company Clavis Insight announced his candidacy and stated that he would strive to enhance innovation in Boston and create an environment that attracts top-level talent to the city. He highlighted the importance of STEM skills to the economy. He has served on the executive committee of Minds Matter, a nonprofit that mentors low-income high school students in preparation for universities and academic summer programs. He has yet to file with the OCPF.
Peter Lin-Marcus, Chinatown resident and director of Brookline-Based corporate fitness training firm Lean Force, also is running. His LinkedIn lists prior participation on Ed Markey and Deval Patrick's campaigns. As of April 3, his campaign had spent $3,547, leaving it with $32.
Three South Boston residents are making a bid as well: Joseph Kebartas, James Lauper and Erica Tritta. None had filed with the OCPF by Thursday morning.
District 7
Four newcomers have added their names to the District 7 field, which includes former state Rep. Carlos Henriquez; Kim Janey, senior project director at Massachusetts Advocates for Children; Deeqo Jibril, founder of executive director of the Somali Community and Cultural Association; Joao DePina, owner of At Your Time of Need Floral Designs and Ward 12 Democratic Committee treasurer; attorney Hassan Williams; Rufus Faulk, Boston Ten Point Coalition's director of the Gang Mediation Initiative; and Charles Clemons Muhammad, who runs a low-power radio station.