Jacob Latimore stars in 'Sleight'
Kam Williams | 4/14/2017, 6 a.m.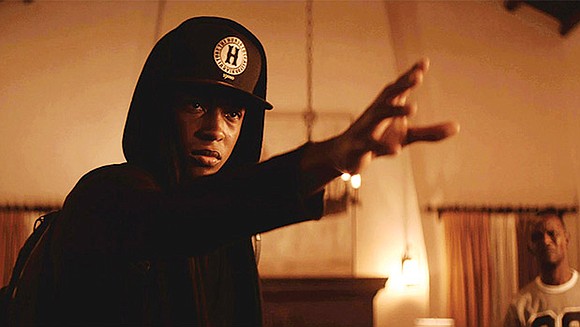 This was your first lead role. Did you feel a little extra pressure on the set knowing you were playing the protagonist?
JL: Not at all. Because I had to perform at a young age onstage and in the film "Black Nativity" among others, I have never been nervous about the roles I've taken, on or off the set. I've always been confident in my ability and I hope I bring that confidence to the set and to the characters I portray.
What message do you think people will take away from the movie?
JL: That's a hard question. I'm not sure. I can tell you that I hope they will take away the importance of family and your individual role in the family unit. And I hope it inspires people to pursue their dreams in spite of adversity.
You're an actor, singer, dancer. Which is your favorite?
JL: Had you asked me that question a year and a half ago, I would have said music. However, after working with Will Smith and Kathryn Bigelow and absorbing all that great experience from people who have done this for years, it's more of a balance. I love performing and, whether it's music, acting or dancing, I'm happy. I feel at home.
You recently released your first album, "Connection." How would you describe yourself, musically?
JL: Musically, R&B music has sort of always been the foundation of who I am as an artist, due to the influence of my dad and my uncles. At the core, that's who I am, and I definitely wanted my first album to reflect it.
You're 20 years old. What's your secret to success at such an early age?
JL: At the end of the day, it really comes down to your passion and what you are willing to do to pursue your dreams. You have to be consistent, just like doing homework every day. It's practicing your craft to make yourself better. An important part of that is family support, which I've always had.