A youthful business plan
Initiative seeks to retain 20- to 34-year-old Bostonians
Karen Morales | 9/7/2016, 10:34 a.m.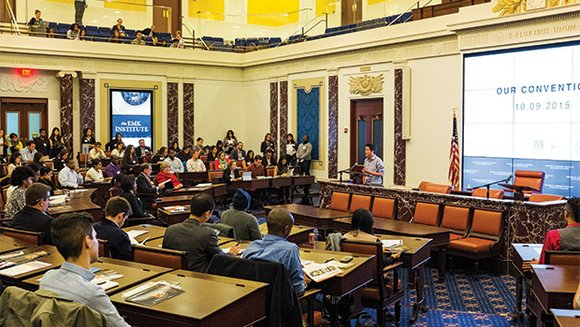 Over one-third of Boston's population is between the ages 20 to 34, according to 2010 Census data. With Somerville's and Cambridge's young adult populations around 44 percent each, the Greater Boston area is largely influenced by up-and-coming professionals, leaders, activists, and entrepreneurs. In a strategic move, the Greater Boston Chamber of Commerce and City Awake have partnered to engage this burgeoning demographic and make the city a "better place to live, work and raise a family," said Jim Rooney, CEO of the Chamber.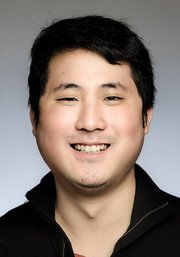 City Awake is an organization focused on engaging millennials to find new creative ways of solving social issues through networking events, conferences, festivals and other programming.
"We want to celebrate Boston's innovative ecosystem and its historical commitment to social justice, and combine the two," said Justin Kang, the 29 year old founder and executive director of City Awake.
In December 2014, City Awake made its debut as a festival that brought over 100 organizations together for a week-long program of panels, hackathons, and workshops that focused on social impact initiatives. Over the course of two years, City Awake hosted more than 90 events with more than 10,000 attendees.
Kang said that City Awake started as a mostly volunteer organization with one-off programming. With the support of the Chamber however, "we're maturing and able to launch programming where we can be really impactful," he said.
New title
Since May 2016, City Awake has been operating as a program of the Chamber while maintaining its independent brand. Kang was also named as the Chamber's new Director of Social Innovation.
Rooney came on board as Chief Executive Officer of the chamber last July and noted a disconnect between Boston's younger and diverse population and the Chamber's seasoned crowd, most of them older, white men. "Given that the millennial generation is now about half of Boston workforce and voter population, we needed to figure out, at the chamber, how to speak to and engage with that demographic," said Rooney.
Rooney approached Kang about a possible collaboration. Rooney's strategy was business-like in that he recognized how they could be mutually beneficial to one another.
"Justin had a very good product that appealed to a demographic that I was looking to appeal to," said Rooney. "At the same time, City Awake would benefit from some jet fuel that the chamber could provide in terms of exposure and connections."
Throughout their discussions, Kang and Rooney further connected on the fact that they both care deeply about the city, its success, and the way people in the area live.
"I don't think there's a guy who loves Boston more," said Kang about Rooney.
For Rooney, partnering with City Awake was a natural and cooperative way to connect the passions of a new demographic with the wisdom and experience of the older demographic.
"Blending that and putting people in a comfortable environment to facilitate interaction, that's something the chamber is supposed to do," said Rooney. "It's the Chamber of Commerce, and what defines commerce today and who plays in it is different from 25 years ago."