Deval Patrick says 'It's time for business to step up'
The former governor talks with Banner Biz about wealth disparity and his current work to close the gap.
Introduction by Brian Wright O'Connor, Questions by Melvin B. Miller | 9/7/2016, 12:51 p.m.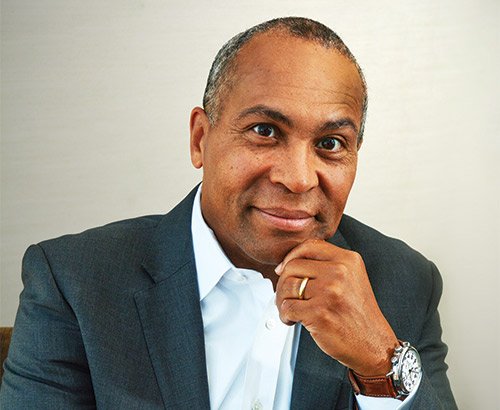 Former Massachusetts Gov. Deval L. Patrick's remarkable rise in law, business and politics in the Bay State began over 40 years ago when he arrived by bus from the South Side of Chicago to attend Milton Academy as a full scholarship student. Going on to Harvard College and Harvard Law School, he became a prominent attorney, ran the Civil Rights Division in the U.S. Justice Department under President Clinton and served as general counsel of Texaco and Coca-Cola before launching an unheralded run for governor in 2006.
In spite of low name recognition, no background in electoral politics and a disadvantage in fundraising, Patrick defied expectations to defeat better-known opponents, including the sitting Republican lieutenant governor, to become the first African American governor in Massachusetts history. Many of the themes of his "Together We Can" campaign appeared two years later in the race for the White House by Barack Obama. Patrick's leadership helped Massachusetts fare better than any other state during the 2008 economic downturn. He easily won re-election in 2010.
After leaving office, he joined Bain Capital to focus on social impact investments as an innovative approach to stubborn public policy issues. Bain's Double Impact Fund concentrates on three core themes to create long-term value: sustainability, health and wellness, and community building.
Patrick's inspiring life story, chronicled in his autobiography, "A Reason to Believe: Lessons from An Improbable Life," still has unwritten chapters. The former governor talks with Banner Biz about wealth disparity and his current work to close the gap.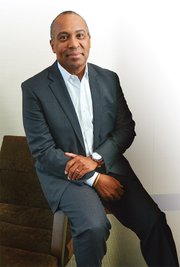 You are recognized as a very effective two-term governor of Massachusetts. During your time in office, the issue of income inequality was not as prominent as it is today. The Federal Reserve Bank of Boston recently published a report entitled "The Color of Wealth in Boston" that claimed the wealth in Boston of nonwhite households is essentially negligible compared with a median wealth of $247,500 for whites. What programs did you initiate at that time to address the wealth gap?
First, we have to acknowledge that the wealth gap is real, and it derives from historic choices that are real and intentional — choices like where African Americans could live or build businesses, to whom they could sell, whether they could gain access to capital, and the like. Many of those barriers have been eliminated by law. Some persist in effect. The Great Recession made things worse.

To me, the fundamental challenge is not exactly income inequality, in the sense that we have always had rich and poor. The problem is economic mobility, in the sense that it feels harder than ever to lift yourself out of poverty and into the middle class. And while Massachusetts climbed out of recession faster than most other states, some of the impact of it lingers. Home values — the principal means by which most Americans have created wealth for generations — are only just beginning to rebound. And an awful lot of African Americans got caught up in the mortgage crisis, saddled with unaffordable debt and houses they could not sell, with all that does to undermine credit history. And many who lost jobs during the recession are unlikely to return to the jobs they once had.