Artlifting combines the power of art and business
Startup changing lives of homeless and disabled by providing a market for their artwork
Deborah Leipziger | 11/9/2016, 2:50 p.m.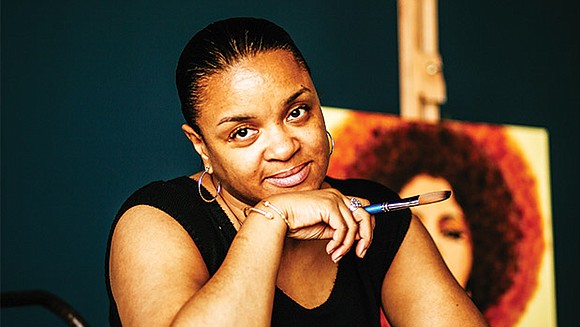 ArtLifting is an inspiring Boston-based company that provides homeless and disabled artists a market for their art while transforming their lives for the better.

With ArtLifting's help, Stacey Williams of Boston was able to make a new life as an artist. An Air Force veteran and mother of a college student, Williams became homeless while still working. A medical condition makes it difficult for her to work a traditional 9-to-5 job. At a shelter, she began painting portraits — stunning and evocative works that radiated empowerment and pride.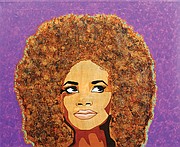 Beautiful and bold
ArtLifting Co-Founder Liz Powers spotted Williams' work and was impressed by how beautiful and bold it was. "That was it," according to Williams; Powers took one of the portraits, and today Williams' work is available as prints, on tote bags and even on phone cases at ArtLifting.com. To Williams, Powers is "a kind powerhouse — gentle, effective and powerful."
Powers was just 18 years old when she received a grant from Harvard University to bring art programs to homeless shelters. In this work, she discovered that one of the most profound problems affecting homeless people was a deep sense of loneliness. The artists she got to know in homeless shelters did not want handouts, she says; they wanted opportunities and jobs, and to be treated with dignity. Powers decided to go beyond helping homeless people express themselves artistically, and start creating opportunities for them to become part of society.
Forming a business
Having worked for nonprofits in the past, Powers was wary of forming a nonprofit, not wanting to spend her time applying for grants. Instead, she started ArtLifting as a business. The company has become a public-benefit corporation, which has a legally-binding social mission.
Powers followed the lean startup model. Rather than work to create the ideal product, her strategy was simple: She began with four artists in the Boston area and a Shopify.com site. Powers and her brother, Spencer Powers, used $4,000 in savings to start ArtLifting. Two weeks in, they had made thousands of dollars for the artists and were on the front of the Boston Globe business section. ArtLifting has been part of three different accelerators: the Harvard Innovation Lab, Mass Challenge and TiE ScaleUp. Over three years, Powers has built a small and nimble team.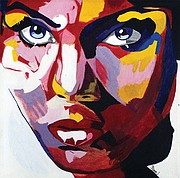 Multiple points of sale
ArtLifting now represents more than 100 artists, and sells their work through several channels. E-commerce and gallery displays are vehicles for selling paintings, tote bags and phone covers. ArtLifting also licenses the works of the artists and has a business-to-business arm. In addition, the company operates some pop-up shops around the holidays.
When their artwork sells, the artists receive 55 percent of the price. One percent of sales goes to purchasing art supplies distributed to therapy groups around the country. The remaining 44 percent goes to support ArtLifting's mission.
The company's name captures an intentional duality, with the words "art" and "uplifting" speaking to uplifting not only artists, but also customers. In keeping with this optimistic theme, Powers' title at ArtLifting is "chief happiness spreader." Powers says she envisions ArtLifting expanding nationally and globally, and she hopes to be in every U.S. state in five years. Her goal goes beyond selling art — she wants to start a movement about celebrating strength.
"As a society," she says, "it's our challenge to open our eyes to look at talents that are often invisible, and make them visible."