The Boston construction industry
Minorities fight for inclusion in the building boom
Yawu Miller | 3/2/2016, 12:25 p.m.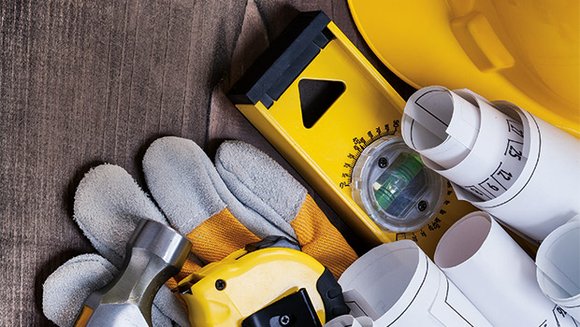 The proliferation of sleek office buildings and condo towers rising in Boston's downtown neighborhoods attests to the fact that Boston is in the midst of its largest building boom since the stately mansions of the Back Bay rose from the landfill in the late 1800s.

For blacks in design, construction and related industries, Boston's current building boom presents a unique set of opportunities and challenges.
"It's all about relationships," says Beverly Johnson, president and chairwoman of the board of the Massachusetts Minority Contractors Association. "As far as diversity goes, it's not a priority."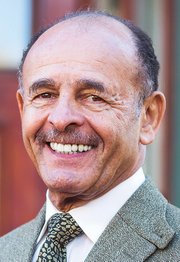 Although Boston has for the last 15 years been a majority-minority city, blacks, Latinos and Asians have had to fight for inclusion in the city's economic sphere.
"We don't have a large political base, and we don't have enough of an economic base," says John B. Cruz III, CEO of Cruz Companies, the largest minority-owned construction firm in New England.
The challenge for minority-owned firms is what developer Greg Janey calls the "chicken-and-egg syndrome." Local black and Latino owned firms have not been part of the lucrative downtown projects, have little experience developing large projects and, therefore, haven't acquired the requisite bonding capacity to bid successfully on those projects.
While few minority firms have ever broken into the lucrative and notoriously segregated world of downtown sky scrapers, many are building on their success in the city's majority black neighborhoods of Dorchester, Roxbury and Mattapan, where vacant land abounds and pressure from the city's booming real estate market is opening up new opportunities.
Projects under planning or development in Roxbury, Dorchester, Mattapan and others, are key to ensuring that minority firms are able to participate in the city's building boom. The fact that they are led by black general contractors is perhaps the most important factor in ensuring that people of color in the construction trades are able to secure jobs. But the general contractors are not the only factor that ensures minority participation in the project.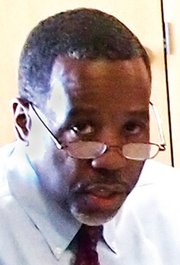 "There's a myriad of construction-related disciplines that can build wealth in the minority community," Cruz said.
In pre-construction, development consultants like Beverly Johnson's Bevco help manage the cumbersome process of obtaining permits and soliciting and obtaining the political and community approval that projects often require to get a green light from the city. Real estate professionals are also a key to the success of a project, helping to secure letters of intent from commercial tenants whose leases give banks the assurance that a project will be profitable enough to justify the loans necessary to finance the construction.
In the post-construction phase of a development, there are business opportunities for real estate brokers to lease remaining commercial spaces, as well as contracts for cleaning and maintenance.
In Boston, the many professionals of color who work in these fields depend mainly on development projects located in the city's predominantly black and Latino neighborhoods.
"Most people in construction work with people they know," Johnson says. "By the time they come before the Boston Redevelopment Authority to get approval, they already have their team in place."