Positive outlook for 2016
Technological innovations seen driving small business growth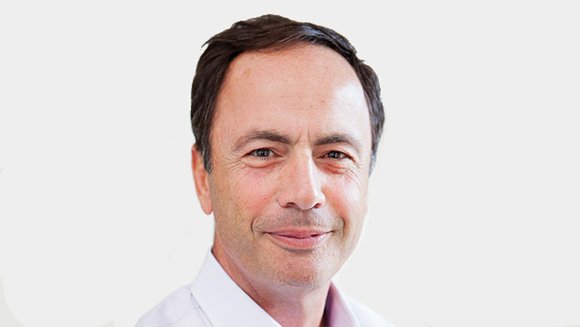 As small businesses hit the ground running in 2016, optimism seems to be high overall, which has many planning for growth and expansion in the New Year. However, there are a number of key trends that will dictate small business success over the next 12 months ranging from increased online lending and better use of technology to the impact of interest rate hikes.
Importantly, small business entrepreneurs expect good things this year. According to a 2016 outlook report by Balboa Capital, 73 percent of the businesses surveyed late last year expected the economy to finish the year on a positive note and to start the New Year strong. These same businesses report plans to increase investment and expansion efforts.
According to Jake Dacillo, marketing director at Balboa Capital, the survey highlights that small businesses actively moved to finish 2015 strong and start 2016 moving forward.
"They are acquiring capital to invest in equipment, vehicles and technology, among others, to help fuel growth, increase efficiency and expand market share," Dacillo said.
A survey from CAN Capital found similar results about the effort small businesses are putting into preparing for a positive 2016. CAN Capital asked small business owners what they'd like to invest in the most to start the New Year and found that top of the wish list was new equipment/expanded inventory as ranked by 29 percent of the respondents. The next item for investment was improved technology systems (24 percent), expanded marketing efforts (18 percent) and business strategy/consulting (17 percent).
Mobile payments become king
Another CAN Capital survey highlighted one of the major trends that will impact small businesses in 2016 — the growth of mobile payments technology, which allows users to make purchases using their smartphones.
According to CAN Capital, almost half of the businesses it surveyed in late 2015 believe that mobile payments are changing retail consumer spending. This shift can be attributed to mobile technologies becoming more available to the average retail consumer since the launch of products such as Apple Pay, Samsung Pay and Chase Pay over the past year.
According to research by eMarketer, total mobile payment transactions are expected to reach $27 billion in 2016, with users spending an average of $721.47 annually. Total mobile payment sales will rise faster than average spending per user in 2016 because of the growth in the number of overall users of the technology.
Increasing mobile payments brings up a number of concerns for small businesses, including data breaches, security standards and transaction fees.
Daniel DeMeo, CEO of CAN Capital, stressed that the rapidly changing mobile payments technology is altering the small business landscape.
"Especially for small businesses, it can be costly to keep up with these technologies in order to offer consumers the choices they prefer when walking up to the cash register," DeMeo said.
More tools for internet services
Keeping with the technology theme the ability for small businesses to use technology to compete will only continue to grow as a differentiator in 2016.
Services that were once only available to big companies that had the millions to spend on technology are now consistently available for low cost through apps for small businesses. This ranges from delivery services to operation logistics to marketing. The app revolution has made it so that there is very little a big businesses can do on the Internet services front that small businesses cannot mirror.