T fare hike blasted as unequal
Proposal burdens the most vulnerable, many say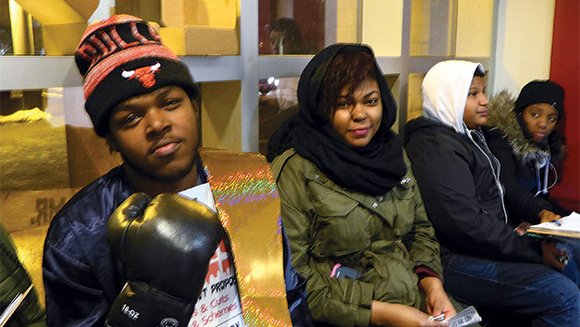 "12-30 cents might not seem a lot, but it adds up," he told the Banner.
Sen. Sonia Chang-Diaz said that even with current fare levels, she receives reports from principals of students who miss school because they cannot afford the T pass. For struggling families, there may be a real decision between paying for a parent to go to work or for a child to go to school, she said.
Under a 2013 law, if the MBTA raises fares 10 percent this year it will not be able to increase them again for another two years.
"Our policy now is to have modest and predictable fare changes every two years, and by no more than 10 percent system-wide," Shortsleeve promised at the meeting.
Not everyone was comforted. One person who took the mic pointed out that individual's salaries are unlikely to increase on a similar two-year schedule.
Fare fairness
If the MBTA enacts its 9.77 percent average fare raise proposal, the cost of a single local bus trip with a Charlie Ticket will go from $2.10 to $2.25. With this change, a rider will break even if they buy a LinkPass and use it 38 times — and the average rider uses their pass 40 times, according to the MBTA's Shortsleeve.
But there is disparity in how passes would be priced under the proposals: While the cost of an outer express passes would drop 22.6 percent, student's five- and seven- day monthly LinkPasses would rise by 23.1 percent.
"Under both options presented, racial minorities will bear an increased burden in funding our system," Rep. Evandro Cavallho said, "The increase in hikes are mainly on the bus line and the student passes and our seniors, and those are the areas that we have the most minority uses."
Lack of other options makes residents more reliant on buses in Dorchester, Roxbury and Mattapan, he said, noting that 66 percent of the rides made with student passes and 60 percent of those made with local bus passes — the cost of which would rise 16 or 19.5 percent under the proposals — are made by minorities.
The raises on these passes would also come at a time when there are cuts to projects such as the Fairmount Line, he added. Planned improvements to the line would bring greater transit access to a corridor with limited public transportation, which is largely home to minorities and those with low-incomes.
City Councilor Tito Jackson also railed against the price increase on student passes, and said such a move may inspire the city to discontinue sending its approximately 4,500 grade seven and eight students to school on the T.
"The proposals before us are between horrendous and terrible," he said. "They will have disparate effect on most vulnerable, poor riders"
The equity study commissioned by the MBTA painted a different picture.
"In CTPS's fare-equity analysis, staff compared the absolute and relative fare increases between riders who are minorities and all riders, and between low-income riders and all riders. We applied the MBTA's disparate-impact and disproportionate-burden policies and found neither the presence of a disparate impact nor a disproportionate burden," stated CTPS's reports on both options.