Fairmount line setback: No DMUs says MBTA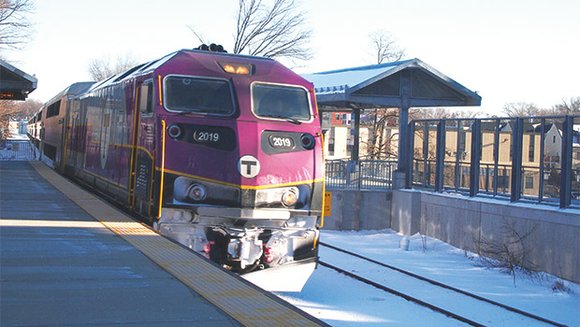 Efforts to raise the Fairmount Line commuter rail's performance to the level of rapid transit suffered a serious setback under the Baker administration. Last year the administration halted MBTA plans to purchase a new kind of train that would have allowed for more frequent service and this fall, an MBTA official said they were unlikely to resume those plans.
An important piece of the Fairmount Line improvements hinged on acquiring diesel multiple unit trains, which were scheduled for rollout in 2018. DMUs are lighter than the line's current trains, so can stop and start more quickly, thus trimming transit times, said Pamela "Mela" Bush-Miles, chair of Fairmount Indigo Transit Coalition and lead organizer for Greater Four Corners Action Coalition. Each DMU car carries its own power source, allowing for them to be added or removed to suit capacity needs.
So far on the Fairmount Line, three of four planned stations have been added, weekend service provided and fares dropped to subway-level prices. The installment of DMUs would mark one of the final steps in improving the line — which currently runs trains twice an hour during rush hour, compared to the 5-10 minute rush hour run-frequency of the subway lines. The greater frequency and flexibility also was expected to allow the Fairmount line schedule to better match bus schedules, eliminating long waits for transfers.
"DMUs are very crucial to increase frequency," Bush-Miles said. "Our goal is to make sure we have the same access to transit as other parts of the city,"
Supporters of the DMUs note that the Fairmount Line serves an area where other transit options are scarce. Car ownership rates are low in the predominantly black and Latino areas the line runs through.
"It's a densely populated area in a community that really depends on transit," said Rafael Mares, vice president and director of healthy communities and environmental justice for the Conservation Law Foundation.
"You have the Red Line on one side and the Orange Line on the other," said state Rep. Evandro Carvalho. "The corridor that the Fairmount Line runs through is what some people call a transit desert. The Fairmount Line was supposed to fill that gap."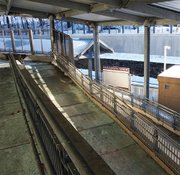 Indefinitely on hold
In 2014, then-Governor Deval Patrick announced plans to acquire 30 DMUs by 2018, and his transportation secretary, Richard Davey, intended to direct $240 million to the purchase. This plan was postponed several times, Mares said.
Now word has trickled out to community members that DMU procurement is not in this year's budget.
As the MBTA eyes its budget deficits — considering moves like a 10 percent fare hike — DMUs are being put firmly on the backburner.
"It's kind of a broken promise for the Baker administration to go back and say after all this hard work we've done that they're going to take it out of the budget," Bush-Miles said.
Rep. Russell Holmes said that at a Sept. 30, 2015 meeting, MBTA Secretary of Transportation Stephanie Pollack revealed that switching to DMUs is more costly than originally imagined.