Medford-born sisters launch all-natural skin care products line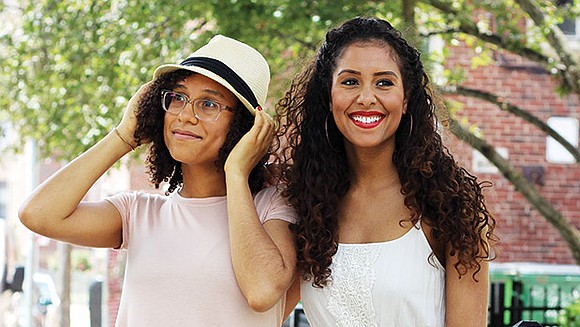 What began three years ago as the blog Brown & Coconut has since morphed into a natural skin care company with the same name. Created by sisters Letisha and Zeena Brown, the 100 percent plant-based, non-GMO, cruelty-free and unisex skin care line, Brown & Coconut, was officially launched after three years of research and development in May of 2016 at the Mall Street Market at the Natick Mall. Mall Street Market is an indoor market featuring artisans and foodies from the New England area.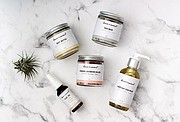 The blog was their first step in presenting themselves to the world, both Letisha and Zeena told the Banner in a recent sit-down. The blog focused on natural living and wellness and included several topics, from cooking healthy and homemade skin care to tips on nail care and healthy living at home. The sisters always have been interested in a holistic lifestyle. Part of that stems from parents who were advocates of healthy living and organic eating, and part of it is from their own struggles with skin issues growing up in Medford, Mass.
Letisha and Zeena are the second and fourth sisters of four girls, ranging in age from 31 to 25, who coped with skin issues such as acne and eczema. "We wanted to create something that would help our skin but not damage it with chemicals," stated Zeena. "We've always been avid whole food shoppers but we never really found a product we really loved. We kind of figured we'd want to make our own product and put it out there."
For Letisha, who suffers from eczema and is allergic to all nut products, that meant developing an everyday cleanser. "Finding a cleanser that I liked was always a struggle. It was always either too harsh or didn't work well enough." She added, "I wanted to make sure that we crafted a really, really great face wash that worked for all skin types whether your skin is dry, oily, or acne prone … or sensitive, and we did that successfully."
The right touch
The five-product skin care line consists of both facial and body care products: an everyday face wash, hibiscus cleansing grains, hydrating body butter, hydrating face oil and a kale mask. The ingredients used in their products range from nourishing babassu and meadowfoam seed oils found in their body butter to organic argan and rosehip oil used in their face oil. The process in creating the line was extensive and took three years of research and development, trial and error, testing and retesting to find just the right ingredients and stability. According to their website, the sisters' mission is to "create products with unique ingredients that work with your skin to heal, balance and nourish."
The two 20-something sisters are 50-50 partners in the LLC. They came up with the concept of the packaging together — the handwritten fonts and the contemporary look and design. "It's something simple, natural, and clean — what Brown & Coconut stands for," the sisters said. They also split the product development based on what interests them, in addition to being active on their social media platforms. Zeena also is responsible for all of the photography, while Letisha handles the financials and the website.