Legislators, activists advocate for increase in early education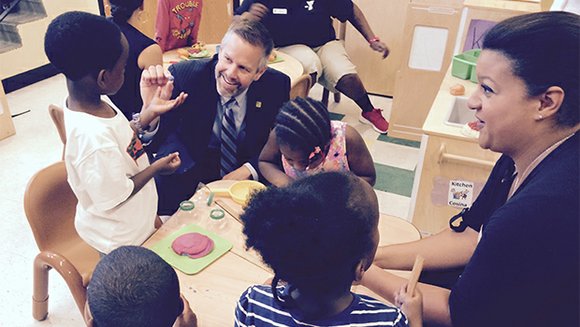 Massachusetts may be a national leader in K–12 education, but it is falling behind in pre-kindergarten education, according to many of the education and children's advocates, parents, officials and legislators who testified at a State House hearing last week.

The two dozen bills on the agenda for the Sept. 16 hearing of the legislature's Joint Committee on Education address early education and care, kindergarten, learning time and extracurricular activities, but most of the testimony focused on access to and quality of pre-kindergarten programs.
"I know first hand that early education is critical," said an East Boston mother of two daughters, one of whom missed out on preschool and another who was able to attend Head Start, where she mastered colors, letters and numbers and improved her English and behavior.
"I could see the difference," the mother told the legislators, describing how her first daughter struggled with English and listening in school. "Please prioritize early education."
A statewide crisis
Passionate testimony by Hubie Jones, founder of Massachusetts Advocates for Children, brought the issue's urgency home in no uncertain terms.
"This is a huge statewide crisis that must be addressed now — and I underline, now," Jones told committee members. "If not, the human and fiscal costs are too horrifying to contemplate."
Jones spoke in favor of a bill, sponsored by Committee Co-Chair Rep. Alice Peisch of Wellesley and Sen. Sal DiDomenico of Everett, that would create a grant program for high-quality preschool implementation.
"Too many desperate parents settle for inadequate, substandard preschool programs. Demand for high-quality programs vastly outstrips supply," Jones said. "The tragic outcomes for poor children in our state's urban centers cry out for legislative action."
Jones mentioned research that has shown dramatic differences in early-word learning between poorer and more affluent homes.
"It is no surprise that poor children tend to enter kindergarten clearly behind their wealthier peers. It is not just poverty that holds them back, but lack of words," he said. If reading, math and behavioral benchmarks are not met during elementary school, he added, children remain at an educational disadvantage and are at high risk of dropping out before graduation.
"The slippery slope begins well before kindergarten," he concluded.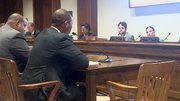 How to pay for it?
Throughout the lengthy hearing, there was no argument over early education's importance, but questions remain on how to balance speed of implementation with quality, how to balance access for the most needy with universal access, how to train, compensate and retain qualified early ed teachers — and of course, how to pay for an expanded system of any sort.
Hubie Jones had a clear answer on that last question.
"How are we going to pay for it? We're going to pay for it with money. We're going to pay for it with tax dollars," he said. "When legislative leaders lead, the public comes along. The public wants to do the right thing. This is our responsibility."