Moira Studio's Clemencia Herrera combines marketing and design skills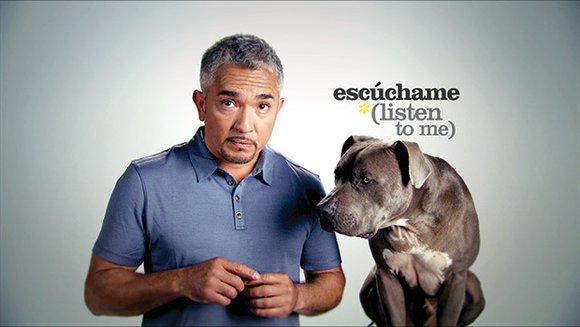 Clemencia Herrera, founder and creative director of Moira Studio, a creative marketing firm based in Cambridge, has put her multicultural background and experience to work to gain a foothold for her startup business.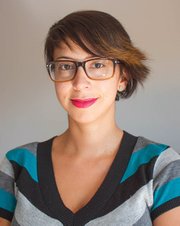 The 36-year-old Colombia native, who has lived and worked in Miami, Amsterdam and Madrid and speaks several languages, including Spanish and Dutch, can provide her clients with what is increasingly necessary in today's multicultural world — insight on how to connect with consumers across cultures and languages.
While her marketing firm does much of the same type of work offered by other advertising and marketing agencies — ad and web design, content marketing, branding strategy, digital marketing, TV ad production — Moira's ace in the hole is the ability to pump out this work in Spanish if desired.
Started by Herrera in January 2014, the firm crafted a bilingual promotional campaign for the National Geographic channel featuring well-known TV personality Cesar Millan; worked with Boston Mayor Marty Walsh in his campaign to hire more Latinos for his administration; continues to do marketing, design and branding work for local organizations such as the Greater Boston Latino Network and the Inquilinos Boricuas en Accion community development corporation; and has worked with politicians throughout the country on Spanish-language campaign ads.
Just six months after starting Moira Studio, Herrera was able to hire another employee and added content manager Ivanha Paz, who is Venezuelan but grew up in the U.S.
Herrera said she has gotten phone calls from potential clients seeking Moira out specifically because of the Latino connection.
"It gives us a bit of an edge," she added.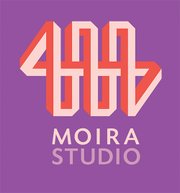 That aside, Herrera says she loves her work because she gets a charge out of leading the creative process. And she really loves helping small businesses and startups find a strategy to use traditional, digital or social media to promote their brand.
"The branding process is kind of like taking your business to the psychologist," said Herrera. "You actually go and realize who you are and what your obstacles are and then you start moving through the obstacles and seeing how you can come out."
Herrera guides clients through the process of determining who they will target with branding and what the message will be.
"They can come to me with all this information and we can process it and actually create it into a strategy," she said.
To this end, Herrera can draw on varied experience across the ad and marketing spectrum.
Her early professional years were spent in her transplanted hometown of Miami, where she moved to from Columbia with her parents when she was 12 in the early '90s. From 1999 to 2000, she studied graphic design and computer animation at a school that became part of the Miami International University of Art & Design. She worked for Univision in Miami doing graphics for news, promotions and branding. She also traveled to on set locations outside of the U.S. in Spanish speaking countries, including Mexico.
In 2006, after several years of trying to find work in Europe, she moved to the Netherlands to work at a TV station there, a job for which she had to learn Dutch.