Lusterity — a one-stop-shop for socially conscious celebrations
Founders Sierra Rothberg and Marie Zemler Wu discuss their startup experience
9/15/2015, 2:53 p.m.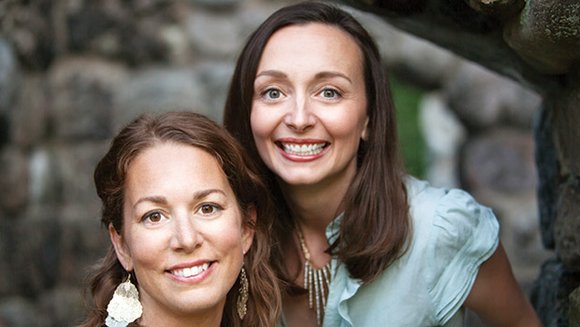 Lusterity is a one-stop shop for socially conscious celebrations founded by co-founders Sierra Rothberg and Marie Zemler Wu who were first brought together to lead their children's public school 375th birthday celebration. They share interests and passions for socially conscious issues, and saw a business opportunity in the party planning arena. They have taken their ideas from concept to startup and have taken the time from their very busy schedules to answer our questions about their experience as entrepreneurs thus far.

Tell us your origin story. What was the spark that took you from concept to startup?
We met as parent volunteers at our children's elementary school, the Mather in Dorchester. After co-coordinating the Mather's 375th anniversary, as the oldest public elementary school in the nation, we knew we loved collaborating and made a great team. We also learned that Dorchester is full of creative people — some of them already with their own businesses, others dabbling on the side — whose talents can come together to make really amazing events.
As community organizers and fundraisers, and also as moms who frequently host children's parties and family gatherings, we love using products and creative services that are local, sustainable and overall just "good" businesses, but when you're in the thick of it, pulling together a big celebration, these things can be hard to find.
And so the idea for "Lusterity" was born. Just as there now are brands where you can purchase socially-conscious groceries, clothing or cosmetics, Lusterity will be the one-stop for socially conscious celebrating, where you can find all the products and services you need to host amazing events and know that all those purchases have a positive impact. We're especially excited that in creating Lusterity, we're building a marketplace where so-called "creatives" —who are predominantly women — can bring the talents they've been developing in their basements and attics for their own families and friends, and get them out into the world — and find economic success on their own terms.

Have you ever used any source of crowdfunding and if so which one and was it successful?
We haven't (yet).
How has participating in the Fairmount Lab helped you? Is this the first accelerator program you have been through? Do you plan on applying to MassChallenge at some point?
Fairmount is our first accelerator. We just learned that we're headed to our next accelerator, the Babson's Women Innovating Now program, where we'll be City of Boston Women on Main Fellows.
The Fairmount Lab has gaven us an amazing cohort, structure and network that we would have not gotten otherwise. From Day One, we started meeting people at Fairmount Lab's launch party, which opened the door to many other opportunities, including being part of City Start, a three-week accelerator for innovation and community in Boston, which generously provided intense mini-business workshops. Overlapping those two experiences at the same time was a huge time of growth for us.
We also have a training and check-in night set aside with our Fairmount Lab cohort every Monday. It really has become a mile-marker of sorts for us. Launching a start-up can be a something of a chaotic and even isolating process. Having the routine of seeing our cohort and updating one another on the week's progress has been a steadying influence, and one that's pushed us forward faster than we'd ever gone on our own.