Diversity - No longer a feel-good tactic
Diversity is crucial to doing business in today's society
9/15/2015, 5:24 p.m.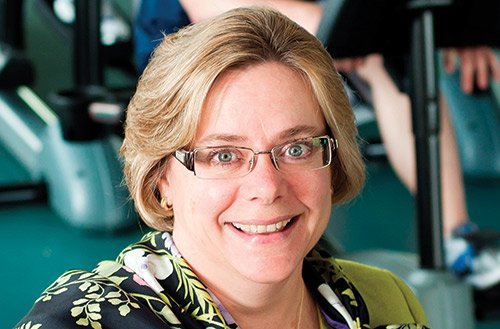 There was a time when diversity in the workplace was at best an afterthought and at worst, little more than a feel-good tactic.
Today there's a growing awareness that diversity is a business imperative. It is critical for a company's ability to innovate and adapt in a constantly-changing, multicultural, global business environment.
In the last several years a body of scholarship has demonstrated that diversity brings different perspectives, experiences, cultures, genders and age to bear on businesses: Harvard Business School released a study that found multicultural networks promote creativity; McKinsey concluded that companies with diverse executive leadership make more money and provide a better return to shareholders; and a Forbes study highlighted workforce diversity as a key factor of innovation and business growth.
The Forbes study in particular brought to light the correlation between diversity and innovation and success, closing the loop on the true value of diversity.
In talking to over 300 senior executives from all over the world, at companies ranging in size from $500 million to $20 billion, Forbes' study showed that many of the world's biggest companies no longer view diversity efforts as separate from their other business practices and recognize that a diverse workforce can set them apart from the competition and help capture new customers.
Some of the more interesting findings that the study revealed are:
Most executives said plans need to be in place to recruit, develop and retain a diverse workforce, and that doing so would only be possible with an established diverse and inclusive workforce already in place.
Nearly all executives reported their companies have diversity and inclusion strategies in place.
Diversity goals are not likely to change and will remain focused on retention, workforce diversity in general, developing a pipeline of diverse talent and managing cross-generational issues.
Seven out of ten executives believe that responsibility for the success of a company's diversity efforts lies with senior management.
Executives feel they have made better progress in gender diversity, but feel they have fallen short in areas such as disability and age.
While the Forbes study shows just how far the world's biggest companies have come in embracing diversity, executives stress that diversity is a mentality not just a strategic imperative.
Nancy Stager, executive vice president of human resources at Eastern Bank, said diversity is highly integrated throughout the Boston-based firm, which has 100 branches in the region with $9.5 billion in assets.
"It is not, let's just do this because it is nice. It is a necessary piece of our business, so we need to do it," she said.
Understanding challenges
Eastern Bank places importance on diversity because its leaders believe, as a bank that has branches in many of the underserved communities in Boston and the surrounding area, that diversity in its workplace helps them understand the challenges facing the communities the bank serves and in doing so is better able to provide resources to them.
In fact, Stager stressed that Eastern Bank would not be able to do business the way it does without its diversity.