Sen. Warren stands up for working women
Sen. Warren answers our questions about women and financial matters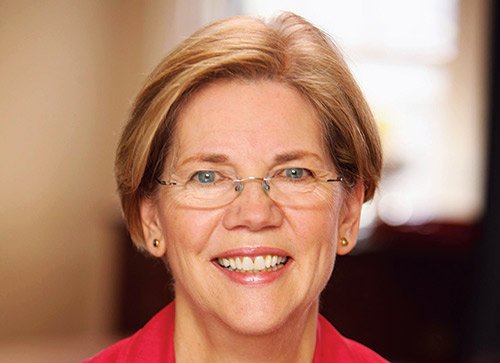 Since U.S. Sen. Elizabeth "Liz" Warren's election in 2012, the former Harvard Law School professor has lit up the political landscape. Her unrelenting focus on the "hammered" middle class and an economic playing field that's uneven at best and rigged at worst struck a nerve across the country, attracting outsize media coverage and adoring crowds. The enormous attention on Massachusetts' first-term Democratic senator even led to a vigorous — but now defunct — "Ready for Warren" draft movement for the 2016 presidential race.
Earlier this year, Warren, 66, published "A Fighting Chance," an account of her journey from a struggling Oklahoma childhood to the marble halls of Washington, where big money buys big favors and easy access. She also chronicles her efforts as an academician and senator to change how the system benefits the ruling financial class over ordinary working families. Among the issues she's championed over the decades, policies impacting working women have ranked at the top of her agenda. Tackling questions about federal issues important to women in the workforce, Warren outlines some of the legislative initiatives in Washington aimed at leveling the gender playing field, particularly for women in low-income jobs.
The first Equal Pay Act was passed in 1963 during the Kennedy Administration, yet significant disparities persist in equal pay for equal work between men and women. What steps need to be taken to eliminate the gap that sees women making 71 cents for every dollar a man earns?
Sen. Warren: It's hard to believe that in 2015 we still have to fight for equal pay for equal work. According to the best data available, in 305 out of 314 major job occupation categories, men earn more than women. That's not an accident — that's discrimination.
I support Senator Barbara Mikulski's Paycheck Fairness Act. This is a commonsense proposal: no discrimination, no retaliation when women ask how much the guys are getting paid, and basic data that tell us how much men and women are getting paid for key jobs. Women are tired of hearing that pay inequality isn't real or that our lower salaries are somehow our fault — and we're going to fight back.
Close to six out of every 10 women are now the primary or sole breadwinners for their families and must still make tough choices about caring for a sick child or showing up for work. More than 40 million workers lose pay if they take time off to recover from sickness or care for a family member. What are the prospects of passing federal legislation requiring employers to provide both paid sick leave and paid family leave?
Sen.Warren: I'm glad to be a cosponsor of the FAMILY Act in the Senate, which would help make sure that workers who have to take extended time off from work to take care of a personal medical problem or after the birth of a child are not left without income.
It's deeply troubling that more than half of new mothers don't have any paid leave at all — including sick days, vacation days, disability leave and maternity leave. That's why I'm also a cosponsor of the Healthy Families Act, which would provide universal paid sick days to working Americans. Access to paid leave, including both sick leave and long-term family and medical leave, can provide economic security for millions of working families.