Filmmaker Tracy Heather Strain telling the untold stories
Strain has grappled with being female in a male dominated field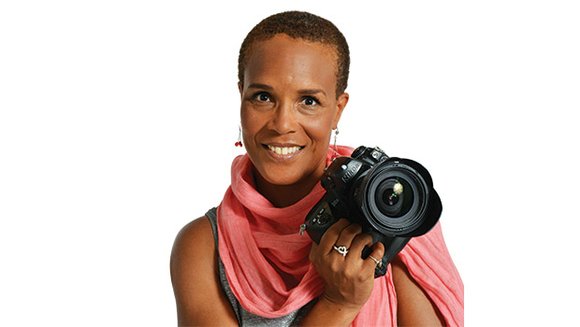 Tracy Heather Strain backed her way into working on films and forming her own company to produce documentaries, The Film Posse, which is based in the Fort Point Channel area.
"I was interested in film and TV as a kid, but I never thought about it as a profession," said Strain, who grew up in Harrisburg, Pa. and came to the Boston area to attend Wellesley College. Her path to becoming president and CEO of The Film Posse Inc. wound through advertising jobs, answering the phones at a Watertown production company, and living in Harrisburg and New York City before returning to Boston in 1991 to do research for Blackside, the South End film company of the late Henry Hampton.
Strain worked her way up at Blackside, which had earlier produced the noted "Eyes on the Prize" series on the civil rights movement. She directed two segments of Blackside's public television series, "I'll Make Me A World: A Century of African-American Arts." The six-part series won a Peabody Award, broadcasting's top honor.
Then Hampton died in 1998, and Blackside unraveled without his leadership.
"People told me, 'Oh my gosh, your first two films were so strong, people will want to work with you.' I believed them. I hadn't been in this position before — it seemed like I couldn't get any work anywhere," Strain recalled. "I was actually thinking about quitting" filmmaking.
Strain got two breaks, one after the other. She was one of the last people accepted into a Producers Academy sponsored by the Public Broadcasting Service and the Corporation for Public Broadcasting. At WGBH, the Academy trained independent filmmakers and staffers at small-market public TV stations on how to create shows for national distribution.
"It kind of got me excited again," Strain said. "Then WGBH called and asked me if I wanted to do a program on the Alaska Highway, and I said, yes. I then started my first entity, just a sole proprietorship. I worked under Diner Media at that time."

That was 16 years ago. Strain operated Diner Media until 2005, when she renamed her business The Film Posse. It was a limited liability corporation, to protect her assets from potential lawsuits arising from accidents on out-of-town shoots. In 2008, it incorporated and merged with the production company of her husband, Randall MacLowry, an experienced filmmaker and cofounder of The Film Posse.
Challenges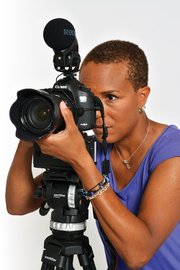 Strain has grappled with challenges that come with being a black woman in a white- and male-dominated industry.
"I can't separate the race part from the woman part sometimes," she said. "A lot of times people think I don't know anything, like I don't know my stuff. There's an assumption if there's a technical question, I can't answer it, especially if it's about the computers, the Internet."
So far, the company has produced seven documentaries commissioned for public television, most recently "The Rise and Fall of Penn Station" in New York City and "Silicon Valley: Where the Future Was Born," both for the "American Experience" program.