Bus Rapid Transit studied anew for Hub
Dudley to Mattapan, Harvard seen as feasible routes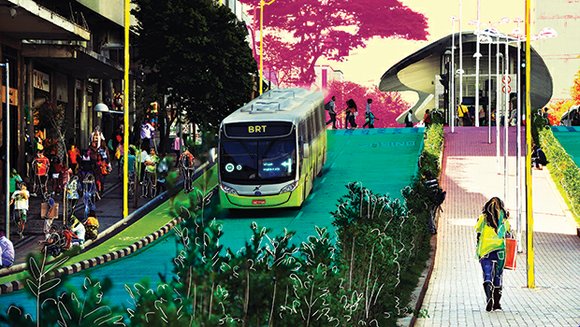 The addition of "Gold Standard" Bus Rapid Transit lanes could cut travel time by nearly half between Dudley and Haymarket or Harvard, and by more than one-third between Dudley and Mattapan, according to a report on BRT by the Barr Foundation, a Boston-based private foundation that focuses on education, climate, and arts and culture.
The Barr Foundation convened the Greater Boston BRT Study Group in 2013 to look into how and where new dedicated BRT lanes might improve Boston transportation. The group's report, "Better Rapid Transit for Greater Boston," released in June, suggests that BRT — if implemented at its highest standard — could be a cost-effective option to improve access and efficiency in several of the city's transit corridors.
"Transit is the life blood of the city," said Jackie Douglas, executive director of LivableStreets Alliance and a member of the BRT Study Group. "This was an opportunity to deep-dive into one option for transportation across the region."
Partnering with the Institute for Transportation and Development Policy (ITDP), the Study Group, made up of community leaders and academic and transit experts from across Boston, examined 18 possible routes and then narrowed the list to five priority corridors: Dudley to Downtown, Dudley to Mattapan, Readville to Forest Hills, Harvard to Dudley, and Sullivan Square to Longwood Area.
The corridors were identified as meeting key criteria: reduce existing congestion on the T; serve underserved communities or groups; meet additional demand by providing a more direct travel option; and address the need for planned future development.
Reducing travel time to 30 minutes between Dudley and Harvard, the report says, would improve connectivity between academic and life science clusters and reduce traffic congestion around Red Sox games; with a Dudley-to-Mattapan route, BRT would serve "tremendous demand and potential" along Blue Hill Avenue.
Mary Skelton Roberts, Barr's senior program officer for climate, has observed successful BRT implementations in Mexico and Colombia, systems she described as are far above what people might picture when imagining improved bus service. She emphasized that the Boston BRT report focuses on the Gold Standard — true BRT characterized by enclosed stations, pre-paid fare collection, and physically-separated bus-only lanes.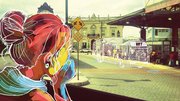 Few U.S. cities have true BRT, and Boston is no exception.
"The Silver Line is not BRT," Skelton Roberts emphasized.
She said the Silver Line, occupying the path of the old elevated Orange Line and seen by many Bostonians as a disappointing substitute for light rail, falls short even of "Bronze-level" BRT. In its above-ground sections, fares are still collected one-by-one as passengers board, and Silver Line buses are slowed as their lanes have to be shared with bicycles and with right-turning or double-parked vehicles.
The Barr Foundation's approach was to examine BRT's technical feasibility for Boston first, Skelton Roberts said, and with that knowledge in hand, gather community response.
"It makes no sense to engage any community in a discussion if you can't even build it," she said.
Malia Lazu, executive director of Future Boston, was in the Study Group. Since the report release, she has been posting frequently on Twitter about BRT, urging followers to weigh in on questions like "How would your life change if you could connect quickly to any neighborhood in the city via #MBTA?" and providing links to the BRT report.