A profile of CEO Brian Chapman of Mill City Environmental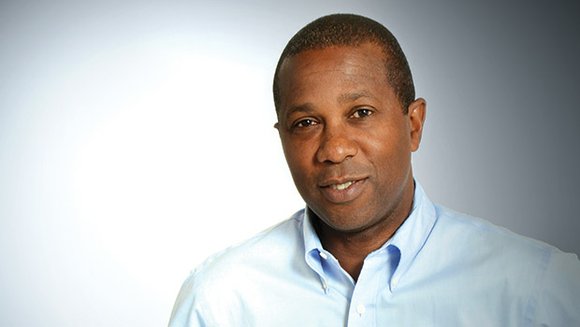 Brian Chapman has gone from studying rocks in college to cleaning up hazardous waste as a small business owner. The 30-year path from geology major at UMass Amherst to running Mill City Environmental in Lowell has not been a straight line, though.
Mill City, with annual revenues of $8 million to $10 million, is one of the few black-owned companies in the environmental cleanup industry.
"There are not a lot of minority firms in what I call the core environmental firms," Chapman said. "You do have some asbestos abatement companies."
When Chapman started his business in 2001, its only line of work was removing or treating hazardous waste at contaminated sites. "That was the bread and butter the first couple of years," he recalled. His firm later branched into extracting cancer-causing asbestos from older structures and supporting commuter rail systems.
The railroad jobs, a step away from strictly environmental work, led to a growth spurt in 2012 after Mill City took on commuter rail subcontracts in Austin, Texas and Albuquerque, N.M. His company started cleaning coaches and inspecting locomotives in rail yards. Revenues went up, and the number of employees jumped from 12 to the current 46.
"There are some years that they're not spending money to do any (waste) cleanups. Other years, they're doing a lot of cleanups," Chapman explained. "You can't hitch your wagon to that market. … If you're not diversified, things dry up."
The new line of business opened after a woman whose company held the subcontracts sold her business, leaving the general contractor out of compliance with federal standards for subcontracting with small businesses. Chapman learned of the opportunity from a mentor and former coworker at his first environmental job.
The general contractor, based in Missouri, has since become Mill City's top client. "Those are seven-year contracts. They're steady revenue," Chapman noted.
Although based in Lowell, where Chapman grew up, his company has performed work beyond Massachusetts in 16 states, stretching from Maine to Georgia to Texas. Mill City has fulfilled contracts ranging from $1,500 to $1.5 million.
Projects in the Boston area have included treating and disposing of sediment from the dredging of the Muddy River, cleaning and hauling sludge from MBTA Red Line tunnels between Porter and Alewife Stations, and removing asbestos from the USS Cassin Young, a World War II destroyer that houses a museum at the Charlestown Navy Yard.
Career trajectory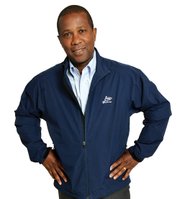 An interest in science since childhood eventually guided Chapman into environmental work. At one point, he aspired to become a doctor.
During his junior year in college, the geology major worked on a professor's study of groundwater contamination, doing field work near Amherst to determine if road salt stockpiles were leaching into private wells. Then Chapman had a talk about potential careers with the professor, who predicted big growth in environmental science fields.
His student was not yet persuaded.
After graduation in 1985, Chapman tried to get into the Navy, because some friends were signing up. He wanted to be a pilot. He thought ultimately he'd work for Raytheon, which was building Navy frigates in Bath, Maine. But the Navy ruled him out as an aviator because he's colorblind. He wasn't interested in being a navigator or supply officer on an aircraft carrier.