Capitalism for the common good
Amy Domini — The queen of ethical investing
Marcy Murninghan | 11/5/2015, 6 a.m.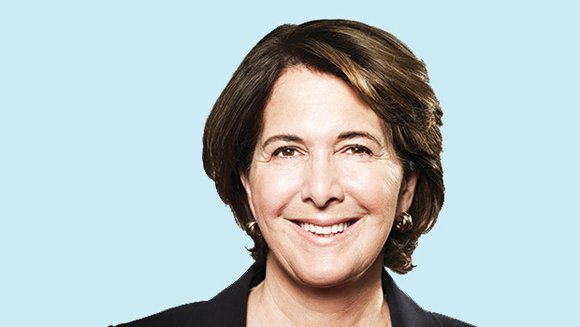 Amy Domini is the queen of ethical investing, part of a founding generation of investment professionals who have redefined the face of finance. No longer considered marginal or "niche," the idea of an environmental, social, and governance (ESG) impact of investments has its roots in the early 1970s. ESG integration by money managers has exploded in the last few years, and now comprises $4.74 trillion in U.S. domiciled assets, according to the latest trends report issued by the US SIF Foundation.
"I think it's important for Banner readers to understand that the modern era of responsible investing began over this issue of the equity gap," Amy Domini recently stated, referring to the late 1960s era of urban ferment and civil rights and not the current concern for equity disparity. "One religious organization — the Episcopal Church of America — created what they called their ghetto seed loan fund, which was given the mission of financing either black owned businesses, or businesses there to serve blacks," she said.
Back then nobody outside of church investors and a handful of wealthy individuals was taking seriously the idea of integrating ethical and social policy considerations into investment decision-making. Issues of war and peace, racial unrest, environmental degradation, poverty, and urban development dominated public discourse.
Genesis: Racial justice & community well-being
Indeed, the late '60s urban riots were the crucible from which both corporate social responsibility and the socially responsible investment movement were forged: insurance companies realized the risk of doing business was too high unless they played a more active, constructive role in community affairs. And activism on the part of religious investors (better known today as the Interfaith Center on Corporate Responsibility, or ICCR) led to the appointment of the first African American to a major U.S. corporate board: Rev. Leon H. Sullivan, a Philadelphia civil right and self-help activist, joined the GM board in 1971, thanks to the efforts of a movement called Campaign GM, with the Episcopal Church leading the way.
Building equity: Diversity, jobs & growth
Amy Domini began changing the face of finance when she realized it was all male and pale. First as a stockbroker and then as an author, trustee and co-founder of two major companies — not to mention her numerous board affiliations and honors, including honorary degrees and designation as one of Time Magazine's 100 world's most influential people in 2005 — Amy Domini literally and figuratively wrote the book on ethical investing. The book, "Ethical Investing," was co-written with Peter Kinder and published in 1984.