Lena Park back on track
CDC reopens in old spot, ushers in new era
Eliza Dewey | 5/20/2015, 11:13 a.m.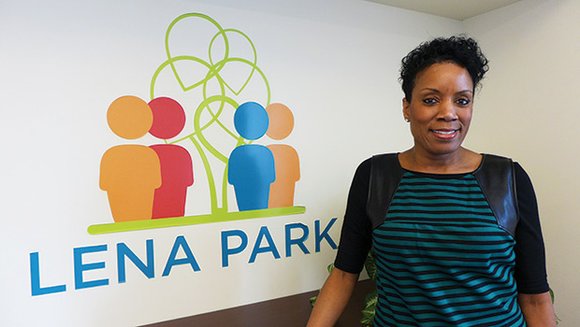 The building now boasts two floors of brightly colored walls, a technology café with twenty computers, and plenty of space for meetings, community gatherings and movie nights.
The technology café will allow Lena Park to provide young people with computer literacy classes, as well as exposure to areas such as coding, app design and gaming that are proving to be big job creators. An IT program manager will be on staff to design innovative offerings.
Lena Park CDC also will continue its family-oriented programming, such as childcare and workshops on topics ranging from financial literacy to conflict resolution.
There's also a series of recreational activities for young people and adults interested in golf, tennis, soccer, martial arts and yoga.
Although the organization has just moved into its new home and still is staffing up, some activities, like workshops and parent groups, have already started. Others are set to begin soon, including an expected June start date for the IT programming.
The center's new "FabLab," sponsored by MIT's Center for Bits and Atoms and its off-shoot organization, the Fab Foundation, is perhaps the flashiest development. When finished, the FabLab will have equipment for a variety of 2D and 3D production, including vinyl work, glass etching, and fashion design. The FabLab will provide opportunities for young people to gain hands-on technological skills, practice entrepreneurialism, and perhaps even raise money. The FabLab is set to open in September.
"We're trying to introduce [young people] into careers they are not usually geared towards," said Simmons. "We want them to have the same opportunities as any other kids."
And the organization is not done growing. The organization currently has a staff of seven, with plans to expand to seventeen. Simmons came on board in 2014 after being involved for almost a decade as a parent.
Lena Park also is in the process of recruiting a few new board members, with an emphasis on local residents. To that end, Simmons started a community council about a year ago that meets monthly to discuss the nonprofit and its needs.
Lena Park operates by membership. Membership applications are accepted year-round and are low cost. The organization is currently gearing up for the launch of its six-week summer program, which will start July 5 and run Monday through Friday. Those who are interested should contact Alice Gomes at 617-533-8133.