Boston's Inner City Entrepreneurs solve problems in urban landscape
Boston is on the forefront of the urban entrepreneur movement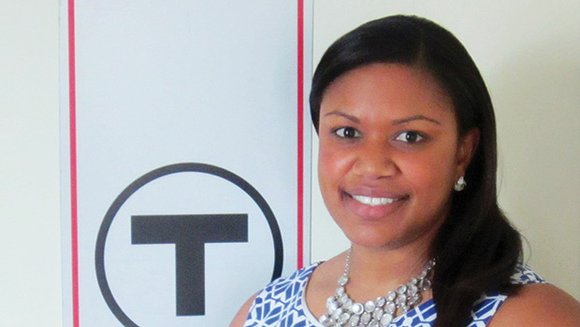 "The small businesses that have the potential to be net new job creators are the ones that have the ability to achieve some degree of scale, to move from the local economy to the regional economy to the national economy and even the international economy," Horstman said. "If we can help them master challenges they need to in order to grow, we can help them net jobs and bring greater wealth into the community."
Kate Haggerty, manager of urban business initiatives at the Roxbury-based Initiative for a Competitive Inner City, a nonprofit research and strategy organization focusing on U.S. inner city economies and businesses, says the importance of inner city growth cannot be overstated.
"This is not just about the business that are started by the residents in those areas but the businesses that have been in these areas and are succeeding," Haggerty said. "There are a number of reasons why cities become stronger when inner cities grow."
Beyond jobs, the success of just one inner city business can bolster real estate development and the overall value of other businesses nearby.
But there would be no real urban entrepreneur movement without the entrepreneurs themselves. If they don't believe in the importance of the connection to the local community it would wither and die before really gaining momentum.
This is where Boston seems to have it in spades.
'in the thick of things'
For Melissa James, CEO and founder of the Roxbury-based Tech Connection, a staffing company that connects minority tech workers — specifically entry-level software engineers and IT professionals from underrepresented communities — with tech companies that have jobs, running her business out of Dudley Square, where she also lives, is valuable to her in many ways.
"I think it is really important to be here in the thick of things, really understanding the challenges that our constituents are going through. So if we are serving and helping underrepresented talent we need to be where they live," James said.
She believes that businesses need to see themselves as "embedded in their community" and helping to serve their community.
"For me, it is really important to be here in Dudley and I think we will stay here if there is an opportunity to," she added.
The Roxbury-based KillerBoomBox Media Group, a multi-media publishing brand focused on documenting the lifestyle of multicultural youth through music and entertainment content, is another local company aiming for the heart of the community it serves.
"We want to be in the neighborhood that we all grew up in or are connected to," said Greg Valentino Ball, who founded KillerBoomBox along with Darius McCroey and Brandon Matthews. "I know when I was growing up I could see people that were doing the things that I wanted to do, and that is important. Being a part of that positive influence is important to us. It is exactly what we want to do. It is kind of ingrained in our business and is really what we are driving toward so it is really important to be on the ground."
In his view, Roxbury and Dorchester are in a middle of a renaissance that they don't want to miss.
"If we have suffered through all the bad times we should actually be able to hang around for the good times too," Ball said. "A key part of that happening is to have businesses that are connected and invested in the community beyond just that being their address. I care about what happens to the kids around the way, so we need to be where they are at."
While KillerBoomBox is still in the startup phase they are working to make do with whatever workspace they can find — including stints at Dudley Square's Smarter in the City and MassChallenge in Seaport — the founders plan to return to their geographic roots as soon as they can.
"When the time comes and we are looking for a final home. We are going to be looking in Roxbury first," Ball said.

This article appears in our May issue of Banner Biz - which you can view here.