Massport makes push for diversity
Aggressive minority participation goals for hotel construction project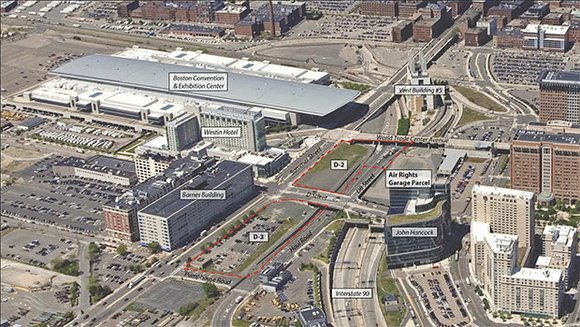 The state's massive transportation authority, Massport, may be best known for running Boston Logan International Airport and handling the local shipping ports, but that is not all it does. With well over 300 acres of real estate in addition to Logan, the agency has a big hand in some of the major development going on in Boston. Now its leaders are making a historic diversity stand with a new project to build a headquarters hotel near the Boston Convention & Exhibition Center.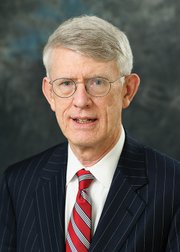 In his first media interview about the proposed $700 million Headquarters Hotel Project, which is slated for 30-acres of Massport-owned land near the convention center in South Boston, Massport CEO Thomas Glynn does not beat around the bush about what his agency is hoping to do on the diversity front. They want to shatter the status quo and set a new standard for all future Boston development.
And he is serious.
While most large development projects, particularly any with state or federal ties, are going to have diversity and inclusion components — meaning targets to hit for the percentage of minority-owned or women-owned small businesses that are involved in the project — this number often hovers at only around 5 percent.
Glynn and Massport have firmly established 25 percent as the project's diversity goal. This is more than just an improvement. This is an unprecedented leap forward.
So why would Massport make such a move when reaching for even 10 percent diversity would be celebrated? Glynn and his leadership team at Massport say they are in a unique position to have an impact on how diversity in development is handled and how Boston can set the standard for the rest of the country.
"We want to be a game changer on this issue. We want to send a signal that we are serious," Glynn said. "The real issue is we are a public agency and we should be advancing the public agenda and the public agenda is to give everybody a chance to have a seat at the table.
"This is how we want to do business," Glynn added. "So maybe as opposed to [Boston] being seen sometimes as a city that is a little bit slow, maybe now we will be seen as a city that is leading the pack on some of these kind of issues."
The Headquarters Hotel Project is tied in with the proposed 1 million-square-foot expansion of the Boston Convention & Exhibition Center, which is designed to allow the center to host an additional 15-20 events every year and generate an estimated $184 million annual economic impact.
State legislation approved $1 billion in funding for the expansion last summer. Currently, the funding is on hold, but officials expect it will eventually be made available. Early projections were that the expansion would be completed by 2019. Either way, the Headquarters Hotel Project is not reliant on this funding and is continuing to move forward.
Building equity
Massport is working with the Massachusetts Convention Center Authority on the project and the plan is to build a 1,000-room-plus hotel that can help handle the additional big events at the convention center, which could bring the need for as many as 1,000 additional rooms per night during big events. The project also includes a large parking garage and possibly another smaller hotel.