Supplier Diversity – How to Market your business to public entity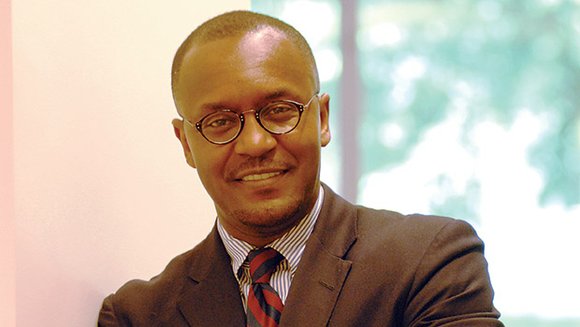 For small businesses, one or two contracts with a public entity — such as the federal, state or city government or a quasi-government organization — can provide enough revenue to keep things running for years. More importantly, for minority and women-owned businesses, the door to these lucrative contracts is wide open. Big companies with contracts to offer are clamoring for more small businesses to line up.
The law requires that 23 percent of all federal prime contract dollars be awarded to small businesses, but there are not enough qualified small firms. Big entities have to scramble to find enough small businesses to ink deals so they can hit the required number.
You would think that the small business response would be overwhelming to get access to the cash cow of such deals, but it often isn't.
One challenge is certification. A lot of the work targeted to small businesses also has requirements for specific certification and is only available to those businesses certified as MBE (minority), DBE (disadvantaged), WBE (women) or VBE (veteran). Small businesses are often scared away from the certification process, but they shouldn't be. The U.S. Small Business Administration runs a number of programs to help small businesses get certification and then help them get contracts. Most states have some sort of office — such as the Massachusetts Supplier Diversity Office — that help with this as well.
While state and federal agencies have faced plenty of criticism for the length and complexity of the certification process, most are working hard to shorten and simplify it.
David Polatin, head of the SBA 8(a) Business Development Program, which helps small, disadvantaged businesses, says once small businesses put in the effort to get into the 8(a) program it can be worth millions.
Small businesses can take part in the 8(a) program for nine years. During this time they can get contracts up to $4 million for goods and services and $6.5 million for manufacturing, as well as form joint ventures to bid on big contracts. If these numbers don't sound that impressive, just know that the SBA has a limit of $100 million on the size of contracts a small business can receive during the program. That is a number no small business would shake a stick at, and the fact that there is an imposed limit suggests that this number can definitely be hit.
Still, as of now, there are only 36 businesses in Massachusetts taking part in the 8(a) program. Polatin is confident this number should be a lot higher.
And the 8(a) program is just one of many the SBA has that target small businesses.
"These programs are set up for minority-owned firms and a lot of them don't take advantage of it and it is really a shame," Polatin said.
Continual scrutiny of small businesses during contracts may be one of the fears. The long lead time for obtaining federal contracts may also be a deterrent to some small businesses that need money now and are not able to look too far ahead.