Blending arts and science
Boston nonprofit gives kids hands-on tech experience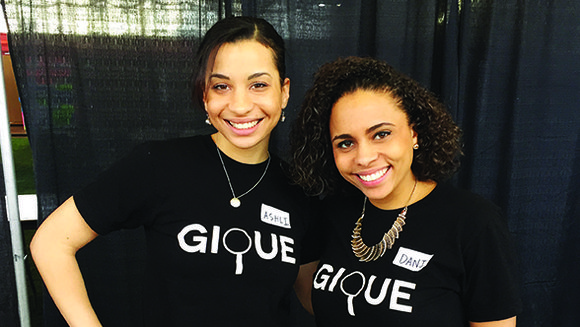 Much of this was the foundation on which Gique was built when it launched in Olson's MIT dormroom in late 2013, during her senior year. Olson, who serves as Gique's president, founded the nonprofit with Phil Getzen, who serves as vice president. She met Getzen, a 2013 computer science graduate of Michigan State University, while interning at Microsoft. Both currently work there as program managers at the Microsoft New England Research & Development Center in Kendall Square.

The pair has bootstrapped Gique's initial phase, but they hope is to fund future efforts through partnerships and grants.
"My dream is to get it to the point where I can do it as a fulltime job," said Olson.
Fellow MIT grad Ashli Davis-Polanco is another believer in Gique's mission. She volunteers with Gique, as well as holding down a fulltime job as a process development associate at Broad Technology Labs at the Eli and Edythe L. Broad Institute of Harvard and MIT.
"As the events and outreach director for Gique, I have been able to pursue a longtime passion of mine, which is providing and participating in STEM educational outreach programs across Boston and Cambridge," Davis-Polanco said. "This was something extremely important to me as I wished there was more encouragement for youth to pursue studies in difficult subjects, or be passionate about their education because it's been deemed 'uncool' to be smart in grade school. Gique's mission is to tear down those labels and stereotypes that stifle us from learning and promote the idea that knowledge is power."