On the rise: Diversity hiring
Thanks to corporations like Google, companies are making hiring practices more transparent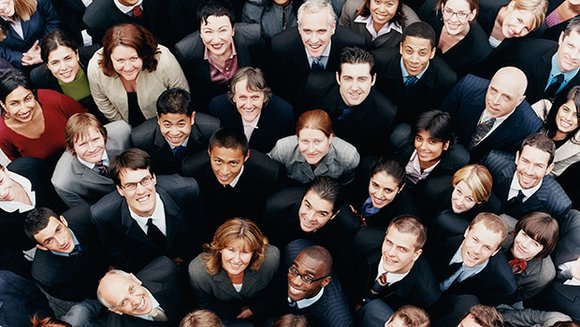 A year ago, when tech giant Google went public with what could only be classified as poor diversity numbers — saying that 70 percent of the company's 50,000 employees worldwide at that time were men and, in the U.S., its employees were only 3 percent Latino and 2 percent black — it shocked many. But not because the diversity numbers were so low; that was no surprise. The shock was they admitted it.
The good news is, though Google is only one example, it highlights that companies increasingly are fessing up about poor diversity hiring results and pledging to do something about it.
At the time, Google Senior Vice President of People Operations Laszlo Bock said that Google's prior practice to not publish numbers about the diversity of its workforce was "wrong" and that it was time "to be candid" about its diversity hiring issues. It wasn't hard for Google to admit that the company was not where it wants to be when it comes to diversity, but many lauded the Silicon Valley-based company for concluding there was no way to really address the problem without an open discussion revealing the facts.

Salesforce.com, another Silicon Valley giant, followed suit releasing its diversity numbers. Things weren't that much different. In July 2014, Salesforce.com was 71 percent male with 4 percent Latino and 2 percent black.
The lifting of the curtain from Google and Salesforce didn't exactly trigger an onslaught of other diversity challenged companies going public with their diversity numbers or lack thereof, but the awareness has certainly been heightened and more and more are making efforts to increase diversity hiring.
A year on from its big confession, Google has yet to release new numbers, but the company is definitely making the media rounds to talk about its efforts to make things better. Step one seems to be to throw money at the problem. Google's Vice President of People Operations Nancy Lee went public in May saying the company spent $115 million on diversity initiatives and plans to spend $150 million in 2015.
Fellow tech behemoth Intel said it has created a $300 million fund to fuel its diversity efforts over the next five years.
The DiversityInc "Top 50 Companies for Diversity" list is one of the benchmarks for companies that are doing diversity right. Some of the top companies on the list include: Novartis Pharmaceuticals, PricewaterhouseCoopers, Ernst & Young, Sodexo, MasterCard, AT&T, Prudential Financial, Johnson & Johnson and Procter & Gamble.
The size of these companies certainly suggests that those that have money to spend on diversity efforts are successful, but company leaders reveal an attitude about diversity that may be just as critical.
The N.J.-based Novartis was No. 1 on the list the past two years — the first company to ever go back to back at the top. Christi Shaw, president of Novartis, said the company views diversity as directly related to the company's goals of creating products and services to help patients manage diseases and helps the company "create a culture where people can be authentic and courageous, where collaboration can flourish, and where greater patient and customer understanding can drive future breakthroughs and innovations."