Boston rents put squeeze on city elderly
S. End, Chinatown, hard hit as luxury units displace affordable apartments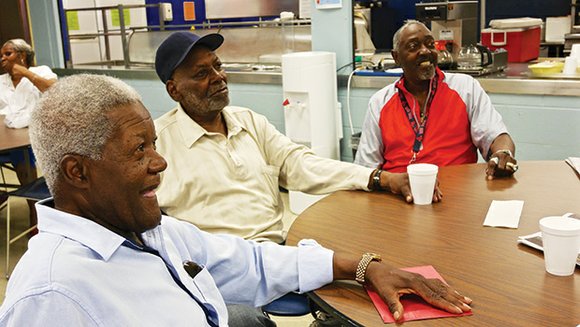 A 2013 Federal Reserve Bank of Cleveland analysis ranked Boston as the most rapidly gentrifying U.S. city, with one-quarter of the city's population affected. Other research ranks Boston fourth in the nation in income inequality, with incomes of the top 5 percent 15 times higher than those of the bottom 20 percent.
Concern by housing advocates often centers on gentrification's negative ramifications for first-time homebuyers and lower- and middle-income renters. And in ethnic enclaves like Chinatown, residents fear the dilution of unique neighborhood culture. But on the ground, its effects vary by street, by block, by individual tenant or homeowner, and longtime resident or newcomer.
For elders with deep neighborhood roots, the experience of gentrification can be complex. There may be a sense of unease as different types of neighbors appear. Older tenants may be at sudden new risk of displacement or even homelessness, and may undergo price shock if they're thrust into the rental market after decades in one apartment. Those in senior centers or housing cooperatives may barely notice rising prices. Meanwhile, for those whose early sacrifices netted them eventual home ownership, high prices can be a golden opportunity to cash in, move south and enjoy a secure retirement.
'Everyone speaks my language'
Kam Tong Wong and her husband came from China to Boston in 1951 and settled into a Chinatown apartment without hot water, heat or a refrigerator. She worked at a Kneeland Street garment factory and he worked as a restaurant cook, and the couple scrimped and saved for nearly 20 years before buying a three-family row house on Harrison Avenue. The price was about $40,000, she recalls.
Now 81, Wong still calls the building home. Her tenants help her out with the building while enjoying lower rents than they would find elsewhere. Wong knows the building is worth a lot more money now — the building next door was sold in 2013 for $900,000, and another on a nearby street went for $500,000, displacing some elderly tenants — but Wong said she has no intention of selling.
"Of course I want to stay here. This is my community. Everyone speaks my language," she said, speaking through a Chinese interpreter in her small, pink-walled kitchen.
But when her grown children inherit the house, she thinks they will sell it, as they live in other cities with families of their own. The next generations don't want to live in Chinatown, she said, because a lack of parking makes it too hard to drive to their jobs.
For Wong, many of the changes in Chinatown have been positive. She lived through the days when the loud click-click-click of prostitutes' high heels on the sidewalk (she demonstrates the sound effect, jabbing her finger into the arm of her chair) kept her awake at night. She is glad her street is cleaner and safer now.
Yet Wong also noted with some rue how the area has transformed around her.
"There used to be more families in Chinatown. Now, with the new buildings, there are more single people," she said. "Also, because I'm older, it's hard to get to know the young people. Everyone used to know each other. They were my neighbors, and I also knew them at the factory. Now it's very different."
While the South End is known far and wide as a textbook example of gentrification already out of the gate, and activists in Chinatown are fearing the loss of its low-income Chinese people as luxury towers proliferate around it, other areas of Boston are grappling with earlier stages of transformation, and hope there's still time to slow things down. Part II of this series will highlight the experiences of elder residents in Jamaica Plain and Roxbury.
Sandra Larson wrote this article through a Journalists in Aging Fellowship, a collaboration of New America Media and the Gerontological Society of America, with support from AARP. This story is part of a series on housing challenges for low-income seniors.