Entrepreneur finds her niche recruiting tech sector talent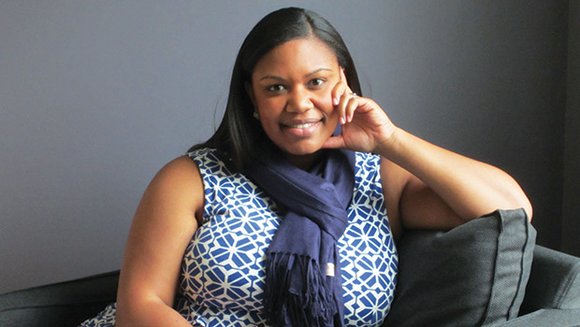 Melissa James, founder and CEO of the Dorchester-based Tech Connection, was once in a room full of Boston's technology hotshots and couldn't find another face like hers. The lack of diversity shocked her.
"Here I was the only black girl in the room," James recalled about that eye-opening moment during a Boston event supposedly targeted to promote diversity recruitment in the city's tech industry. "There were of course people from other backgrounds, but there just wasn't a strong representation of minority professionals."
So James started her own recruitment company to help diversify the field by connecting underrepresented technical talent with software and IT companies.
"It was definitely something that I noticed and I thought this is a great field, this is a booming industry," she said. "They are working on cutting edge problems every day. I would really love to see more people that look like me be a part of this conversation."
And she isn't the only one.
In the summer of 2014, tech giants Google, Apple, Facebook, Twitter, LinkedIn and Yahoo all came clean on the failed diversity efforts of their companies. The disappointing numbers showed that approximately 70 percent of the employees at these companies were male, and that in the U.S. tech field an estimated 61 percent were Caucasian, 30 percent were Asian, 3 percent were Latino and less than 2 percent were African-American.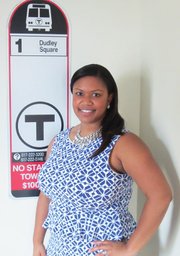 While many were surprised by the admission, tech industry leaders said the point was to highlight the problem and call for help on fixing it.
James, already working in diversity recruitment professionally, answered the call with her startup. Though just a handful of years out of college at the University of Massachusetts Amherst and with no entrepreneurial experience to speak of she said she just couldn't ignore the need and the clear lack of businesses working to address it.
What Tech Connection does is give tech companies a place to turn to find tech workers — specifically entry-level software engineers and IT professionals — through its network of tech job-seeking professionals.
Having worked on diversity recruitment at Boston technology company Sample6 Technologies after graduating from college in 2010 and also at the Kendall Square office of Google from 2013 to 2014, James was able to bring a strong network of technology companies looking for a more diverse workforce to Tech Connection.
She also learned how to build a network of job seekers through connections with local colleges, nonprofit organizations promoting technology industry growth and technology job networking events.
James said that even though Tech Connection was only launched late last summer and only started its public push in the dying days of 2014, the company now has a network of 100 companies looking for employees and a quickly growing database of IT job seekers.
In 2015, her goal for Tech Connection is to place 50 workers in jobs.
Tech Connections makes money through a placement fee when it helps a company hire an employee, which is standard practice in the recruiting industry.