Small business growth contributed to expanding economy in 2015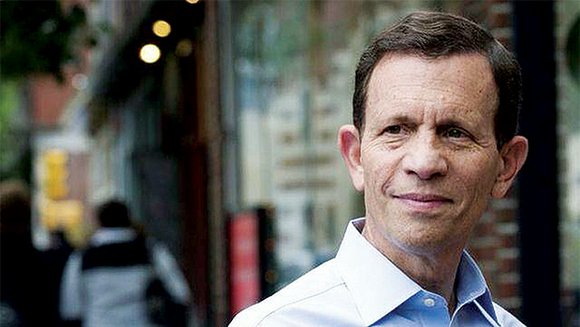 This past year was a great year for small businesses. Not only did small biz entrepreneurs throughout the country continue to lead the longest streak of job growth on record, but their optimism for the economic future is becoming the final nail in the coffin burying the 2008 financial crisis and recession.
On the job front, the numbers are astounding — 13.7 million jobs over 69 consecutive months of private sector job growth, with small businesses creating two of three new private sector jobs over that time, which equates to more than half of the U.S. workforce.
When the Federal Reserve raised interest rates in December it was the first increase in a decade and although an increase in borrowing costs is not typically exalted by small business entrepreneurs, it is a positive sign that the government believes the economy has finally recovered. Considering that rate hikes often are accompanied by a short-term economic boom pushing both businesses and consumers to spend before rates increase again, it is a good thing. The point is business is thriving and small businesses are at the heart of it.
In Massachusetts, job growth reflects the overall positive national trends and continues to track slightly higher in the percentage of new jobs added each month, which it has for most of 2015. On the state level, small businesses are at the center of this job growth as well.
Support from city
Beyond that, small businesses in Boston have a lot to be thankful for in the past year. Mayor Martin Walsh and his administration continue to fulfill promises to back the city's small businesses, winning national recognition several times throughout 2015 for efforts to support startups, innovation and making the city a welcoming home for its small businesses.
In the neighborhoods, small business and startup support organizations continue to pop up, with Dudley Square becoming a model of urban entrepreneurial activity, most notably with the launch of the Roxbury Innovation Center.
The Banner's two separate Pitch in the City events highlighted a dozen local entrepreneurs that offer proof that the inner city small business revolution is alive and well and not just a figment of political imagination.
However, as any small business owner will surely tell you, success really only means one thing — money. In this regard, 2015 really can stake a claim as a small-business watermark because it was a year in which the flood gates really where open for access to capital.
The U.S. Small Business Administration, long a lifeline for small business loans and financing, had its best year on record. Credited to its efforts to eliminate borrower and bank fees on low-dollar loans, the SBA's flagship 7(a) loan program set a record with $23.5 billion in 2015, with loans up 22 percent to women, 23 percent to minorities and 103 percent to veterans.
Locally, Massachusetts leads the way for the SBA — the state is No. 1 in low-dollar loans of less than $50,000 and No. 2 on loans of less than $150,000. In total, state SBA loan programs gave out $645 million in just over 2,500 loans in the last year, a record high. Also record highs were loans given to "underserved" categories, including 64 loans to Black/African American businesses, 124 loans to Latino-owned companies and 124 loans to Asian American and Pacific Islander entrepreneurs.