Say Yes to Success: Tap your talent with an open mind
Diversity consultant Dani Monroe touts the power of positive thinking
Dani Monroe | 9/19/2014, 6 a.m.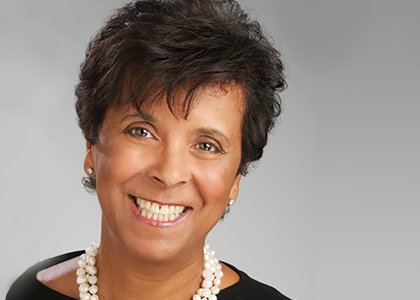 In my book, Untapped Talent I challenge readers to understand the tendency to divide the workforce into A and B players — developing the As and ignoring the rest. For your own success, learn more about how to tap your talents in the workplace and take your place in the A group.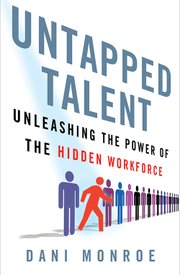 Also, develop your talents by saying "Yes" to success — and be fully present (vision, voice, talent and values) in the world you live in. In this competitive day, you definitely want to bring your talent to the demanding table of changing corporate and economic priorities and sustain your success with the word "Yes".
Yes, is a simple word that can propel us into opportunity right now — from identifying unknown realities to unveiling your hidden talents and future potential. The word yes actually communicates not only your willingness to be open to what's next but also confirms your commitment to action. Psychologist Barbara Fredrickson refers to this as the "broaden and build" theory because positive emotions broaden your sense of possibilities and opens your mind, which in turn allows you to build new skills and resources that can provide value in other areas of your life.
NPR recently featured a Mormon woman who moved beyond her comfort zone during a convention to say "yes" to new opportunities for professional success. She accepted a dare to deliver a toast at a 500-plus person dinner. With the power of yes, she toasted the audience and opened her life to new possibility.
The word "yes" allows us to be seen in clear view — as opposed to being hidden in plain sight. "Yes" also gives us license to acknowledge the boundaries and opportunities of our diverse cultural lens and accept ourselves and others for the positive attributes we bring to the table. The "yes" based on acknowledging diversity is one of the strongest skills a leader can possess in the global marketplace. To be successful, decision-making depends on your ability to understand alternative viewpoints, people, cultural practices and business protocol.
For example, women particularly bring a powerful alternative perspective to the table. The power of "yes" gives women the authority to step into an authentic leadership space – and in doing so, they silence the doubts of others, build confidence and develop executive presence. Women say "yes" to success when they believe in themselves, their ideas, and the ability to see the world through their own new glasses.
More and more, saying "yes" affirms the roles of power for women who set the pace for leadership, not seek approval. For example, Sheryl Sandberg offers the pearls of wisdom by inspiring us to lean into our careers, which were created by males. Sylvia Ann Hewitt, highlights the importance of executive presence that is largely fashioned after male influence and Claire Shipman and Kathy Kay informs us that we lack the confidence of our male counterparts.
However, with these intriguing approaches, the question remains: "When are women going to stop comparing our success and development to our male counterparts?" Sandberg, Hewitt, Shipman and Kay identify the gaps in our leadership ability based on a mental model that is constructed from a white male image. Today, the act of saying "yes" now prepares us to value the authentic experience of women through our own vision, voice and value. In this case, saying "yes" means setting standards defined by women — and not based on who we are compared to.
For women, saying "yes" means owning your own power and assuming a position of authentic leadership — not by focusing on what was missing but embodying what is clearly evident. The Links organization of influential African American women has done just that over many decades and generations. They base their definition (mission) of success on who they are — as opposed to society's inaccurate perception. Past and present, they stand on their own terms to defy the odds and navigate the obstacles.
I encourage people from all backgrounds to say "yes" to opportunity and bring their talent to the table. We have come a long way, yet the journey continues. Do you want to be on the A team?