SBA helps women-owned businesses build capacity
Martin Desmarais | 9/16/2014, 6 a.m.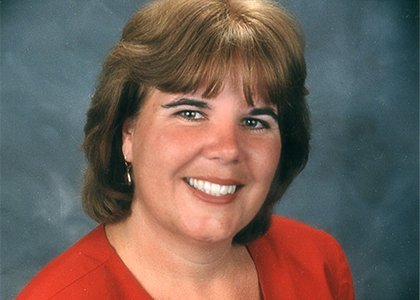 Since the late 1990s, women-owned businesses have grown more than all other privately held companies in the United States, but women-owned businesses continue to struggle to expand past $1 million in annual revenues. In New England, the growth of women-owned businesses ranks lower than in most other parts of the country. As a result, organizations in the Boston area are ramping up efforts to correct this woeful statistic.
According to the 2013 AMEX Open Report, between 1997 and 2013, women-owned firms have exceeded the growth of all other private companies in number (up 59 percent), employment (up 10 percent) and revenues (up 63 percent). As of 2013, there are an estimated 8.6 million women-owned businesses in the U.S., generating $1.3 trillion in revenues and employing nearly 7.8 million people.
However, the concern pointed out by the AMEX Open Report, is that women-owned firms still employ only 6 percent of the country's workforce and contribute less than 4 percent of overall business revenue. And the shocking part is that, despite outgrowing all other private businesses in the United States in the last decade-and-a-half, the percentage of overall U.S. employment and revenue that women-owned businesses make up is about the same share as it was in 1997.
The report suggests the root of the problem is that women-owned businesses hit growing pains when they reach the size of five to nine employees and $250,000 to $500,000 in annual revenues. They struggle to achieve growth rates beyond 100 employees and $1 million in annual revenue.
With the Boston Metro area ranking second to last among large cities in the growth of women-owned companies, organizations such as the Massachusetts District Office of the U.S. Small Business Association are working to help women-owned business get started and continue to grow past the hump that stops most of them.
According to the AMEX Open Report, one of the reasons behind the struggle of women-owned businesses to grow past the $1 million in revenue stage is that women, in general, have a greater fear of failure then men and this may lead to the choice to maintain smaller business ventures. Women have low expectations about their chances for acquiring resources to grow their business, especially growth capital and initial funding.
The Massachusetts District Office of the SBA, through its small business loan programs, has made 381 loans to women-owned businesses for a total of $65.7 million in the first 10 months of its fiscal year, which ends in October. This number is an increase from the last year total of 243 loans to women-owned businesses for $37.6 million.
"It is definitely on the rise, so that is a great thing," said Anne Hunt, Massachusetts deputy district director for the SBA. "Obviously, we want to see more but we are definitely tracking in the right direction."
In addition, to its lending programs, another main way SBA assists small businesses is its program to help certify them for government work. Because the government has quotas on work it must do with minority-owned and women-owned businesses, Hunt pointed out there is tremendous potential for women-owned businesses to expand their revenue through government contracts.