Susan Windham-Bannister- CEO of Mass Life Sciences Center
Working to expand Massachusetts STEM sector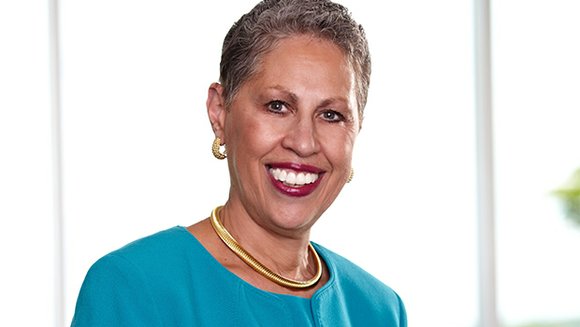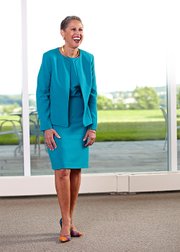 Susan Windham-Bannister has directed the Massachusetts Life Sciences center for Governor Deval Patrick since the $1 billion initiative was launched in 2008. She set up the center and developed its programs, which have boosted the state's economy.
"This is the economy of the 21st century. This is where the job growth is," says Windham-Bannister, the center's CEO and president. "The life sciences sectors, since this initiative by the governor, are among the fastest-growing sectors in the Massachusetts economy."
It's rare for a woman to run a science-oriented arm of a government, rarer still for a black woman to do so.
"I'm usually one of the few women in the room, and the only person of color, if I'm in a meeting," Windham-Bannister says.
Windham-Bannister is a prominent example of an executive without a college degree in science, technology, engineering or mathematics whose work involves those STEM fields of study. She mastered the life sciences through business, helping companies bring health-related products to market.
Her combination of business savvy and life sciences knowledge made her a perfect fit for a brand new job that came looking for her, not the other way around.
The various programs of the Massachusetts Life Sciences Center spur innovation, create jobs and support scientific research on the cutting edge. The center offers loans, grants and tax incentives to pursue those goals. The life sciences industry includes pharmaceutical, biotechnology, diagnostic and medical device companies.
Windham-Bannister has applied the center's ample resources to promoting diversity in the life sciences industry, which she says makes social and business sense.
"A big part of my goal with this initiative has been to make it inclusive," she says. "I want the face of the life sciences workforce to look like the face of the country, in terms of diversity — people of color, women, all socio-demographic groups. I don't want zip code to determine whether our young people have a chance to compete for jobs in the life sciences."
The life sciences center has supported targeted programs in K–12 schools and community organizations.
"We have put millions of dollars into grants that support STEM programs that are targeted at girls and kids of color and kids in urban communities, kids who are not well-represented right now in the classroom among kids that are interested in STEM," Windham-Bannister notes.
Such grants have gone to the Urban League of Eastern Massachusetts, the Girl Scouts for its Science Club for Girls and Freedom House.
High schools and vocational-technical schools in economically challenged cities, schools with high concentrations of disadvantaged students, and charter schools in Roxbury have also received grants. Madison Park and East Boston are among high schools that have used such grants to upgrade laboratories or buy equipment, including computers.
"We're making grants that will go up to $250,000, which for a high school is a lot of money, and getting industry to put in matching funds," Windham-Bannister says.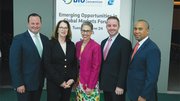 At the collegiate level, the life sciences center has made grants to UMass Boston for a program to enroll and graduate more students of color in its College of Science and Mathematics, which has become majority-minority. A program at Harvard Medical School targeted to people of color also receives funding.