Rising rents eat larger share of Boston incomes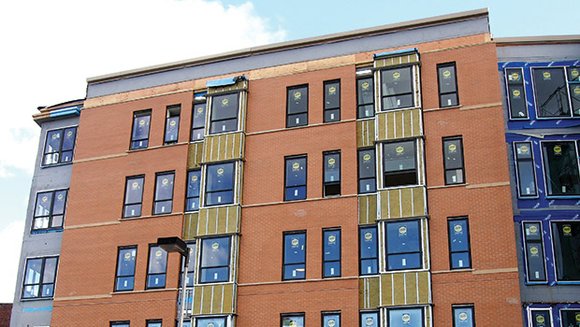 The challenge Boston faces is that it can proudly say that it has the highest share of affordable housing — 19 percent — of the 25 largest cities in the U.S., but as the number of renters paying such a high percentage of their income for rent attest it is still not enough.
Stone does not see an end in sight. His work points out ongoing changes in current subsidized housing stock suggest that the number of low-income households paying such a high percentage of their income for rent will only grow.
Stone said he sees three main reasons for this rise.
First, Boston has become one of the most unequal cities in regard to the widening of income, which impacts housing because those at the top are paying top dollar for housing and pulling up the price of all housing in the city.
Second, fallout from the housing crisis and predatory lending and wide-spread foreclosures throughout the city has pushed low- and moderate-income homeowners into the rental market, increasing the competition for available rental units.
Third, several thousand units of subsidized rental housing in Boston have been lost to expiring use restrictions and expiring subsidy contracts and been converted to market-rate housing, which leaves renters with rents they can no longer afford or pushes them out to compete in the private rental market.
Dillon said city officials meet every two weeks to track affordable housing units to anticipate those that might be shifting to market-rate. She acknowledges that losing affordable housing units to market rate based on expiring use restrictions is a challenge, but she said the city works to keep this from happen as much as possible. In addition, the city has now made it a requirement that any new affordable housing units built will be affordable in perpetuity and cannot be changed to market rate.
"It is important to meet demand, but it is as important to preserve what we have," Dillon said. "We have to make up back deficit, but continue to build more."
Stone is skeptical that the city's plans to add more affordable housing will do little more than help recover some of the housing lost to expiring use restrictions and unlikely increase the affordable housing stock to levels that will have an impact overall. He also cautions against diverting funds to middle-class housing when the real crisis is for low-income renters.
Kathy Brown, coordinator with the Boston Tenant Coalition, agrees strongly, pointing out that Boston is a majority renter city, though it is not often viewed as such, and renters are currently the most vulnerable to rising housing costs.
According to the U.S. Department of Housing and Urban Development, the median family income for metro Boston is $95,000 and the median family income for the city of Boston is $65,000. With middle-income referring to households with incomes between 80 percent and 120 percent of the median family income, the range for families in and around Boston is $75,000 to $115,000 in metro Boston and approximately $52,000 to $78,000 in the city.