Rising rents eat larger share of Boston incomes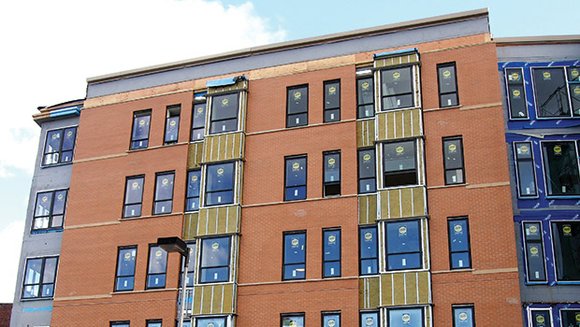 While much of the debate on housing costs in Boston centers on the atmospheric rise of luxury condos or the middle-class being squeezed out of the picture, housing advocates say the real crisis is the lack of housing stock for renters across the city — a problem that results in some 50,000 renters in Boston now spending more than 30 percent of their income on rent.
The City of Boston's Housing Boston 2020 Report details that 46,000 households, which equates to one in every five in the city, spends more than 50 percent of their income on housing. The report went as far as to say that 23,000 low income households that pay more than half their incomes for housing are "at risk of becoming homeless."
And it gets worse if you look at the work of Michael Stone, University of Massachusetts Boston Professor Emeritus of community planning, public policy and social justice. Stone has compiled numbers that show about 37,000 Boston renters with incomes of less than $20,000 a year, and another 19,000 with incomes of $20,000-$35,000, pay more than 30 percent of their incomes for rent — numbers that mean over half of the renters in the city are paying over 30 percent of their incomes for rent.
According to Stone, these households of renters also disproportionately contain people of color and do not include homeless individuals and families, which have reached record levels in Massachusetts.
Earlier this year, Mayor Martin Walsh launched the Mayor's Housing Taskforce to produce a housing plan for the city focused on increasing the supply of housing to meet the city's economic growth, increasing the supply of housing for elderly and low-income households and establishing incentives for the development community to meet the housing needs of the middle class.  
"We are crafting a new housing blueprint based on very good graphic data and our goals and strategies," said Sheila Dillon, director of the city's Department of Neighborhood Development. "We need to continue to build affordable housing and we have been very successful at doing that in the past. We also need to build more moderately priced housing to take pressure off the housing stock."
Dillon said that the housing taskforce plans to have a housing plan for the city by the end of June. This plan will cover the existing housing status and consider growth over the next 10 years. A number of factors are being taken into consideration, including rising housing costs, housing demand, new housing models and resources for supporting new housing.
"We know we have too many households that are rent burdened now. We also know that we are anticipating job growth over the next 10 years and we very, very much have to use those data points over the next 10 years and plan," said Dillon. "We are looking at it all right now and trying to figure out what is best for Boston."
According to Dillon, there are 52,000 affordable housing units in Boston out of 276,000 total units.