Minority and Women Business Certifications
How to benefit from getting a MBE/WBE certification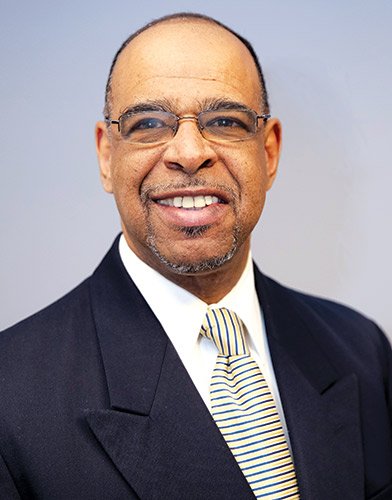 "We ask for a great deal of information and we dig into it all," Nunnally said. "The applicants have to certify that not only do they have a business, but they have to control it.
"Sometimes people have difficulty getting us all of their personal information," he added. "But we need to understand the financing, the banking, the checks and the key employees."
To receive MBE or WBE certification, companies must prove that the business is both owned and controlled by the same minority or women principals, be independent and be an ongoing business. Specifically, it must be determined that the minority or women principals must own at least 51 percent of the company, exert managerial and corporate control of the company, exert day-to-day operational control of the company, and can show background, experience, mandatory licensing and technical knowledge of the industry necessary to supervise the operations of the business.
According to Nunnally it is common for applicants to change their mind when they find out what certification entails. "They say, 'I am not ready for the process,' or 'I will come back later,' or 'I don't want to provide the information,'" he said.
The challenges of certification alone are not the only thing holding back more minority-owned businesses from success with the program. Nunnally said some entrepreneurs think that the certification means automatic business, but it does not.
"The certification piece is the first part and then it is like any other business. You have to market and you have to have a product," he said. "You do have to have the capacity, you do have to have the wherewithal, and you do have to have the tenacity."
"The entire process really just gives you an edge," he added. "It doesn't give you any guarantees."
Once a business is certified, the Supplier Diversity Office provides training on how to do business with the state. The certified businesses also get access to bid for state contracts through a procurement system, as well as training in the best way to use the system.
There are numerous programs every year for certified businesses to participate in and to learn how to take advantage of supplier diversity plans.
Nunnally points to a company like Janey Construction Management & Consulting Inc. in Boston as a great example of a business that has taken advantage of its minority-owned business certification. Owner Gregory Janey acknowledged the boost his certification as a black-owned business has given his company.
Janey Construction worked with the Supplier Diversity Office to secure business through the Massachusetts School Building Authority's recent efforts to increase its work with minority- and women-owned businesses. Out of 12 new contracts from the School Building Authority, 25 percent of its work went to certified firms.
"Without this certification [Janey] probably would not have been considered or at least considered this quickly," Nunnally said. "Not only is he good at what he does, he is opening up opportunities."