Minority and Women Business Certifications
How to benefit from getting a MBE/WBE certification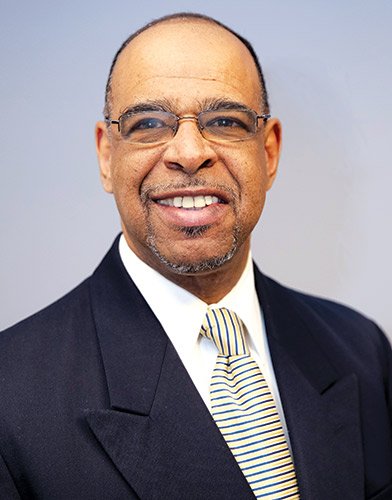 Small companies usually find it difficult to vie with large competitors in the marketplace, so the state has decided to level the playing field. The Massachusetts Supplier Diversity Office has the responsibility to assure that state programs expend a portion of their funds for goods and services with businesses that have been certified as Minority Business Enterprise (MBEs), Women Business Enterprise (WBEs) or qualified as small business companies.
The Commonwealth is a rich source of revenue for certified businesses. Last fiscal year, certified businesses received more than $1 billion in sales from the state, and data shows plenty of sectors that have more money to offer. According to Reginald Nunnally, executive director of the Supplier Diversity Office, the state has benchmarks for spending with MBEs and WBEs at 6 percent and 12 percent, respectively. There are 72 different state offices that must hit these benchmarks and are monitored by the Supplier Diversity Office.
"In the last few years, WBEs have exceeded their benchmarks at around 13 percent," Nunnally said. " Yet, MBEs have hovered just at the required 6 percent mark," he added. "We think that may be because we need to recruit more minority-owned businesses into the program." The MBEs earned $243 million in revenue compared with $579 million for the WBEs.
In order to benefit from the program, a company must be certified by Nunnally's office. There are about 2,500 certified businesses in the diversity program: 1,073 certified as MBEs and 1,536 as WBEs, not including the 272 listed as minority women-owned MBEs. Also, some other businesses qualify for the Small Business Purchasing Program. "I think there are more minority businesses that need this certification," Nunnally said. "I know there are more than 2,500 that are out there."
Nunnally is enthusiastic about the continuation of the program. He claims that businesses certified through the Supplier Diversity Office currently have annual revenues of $13.3 billion combined and hire 65,000 employees throughout the state. "This is not a small program, this is a major contributor to the Massachusetts economy," Nunnally said.
The task now is to expand the scope of the MBEs and WBEs from the industries in which they currently compete including: human and social services, highway and construction, information technology, printing and supplies, temporary help services, engineering, media and communication, and facility infrastructure maintenance and repair.
Some industries exempt from minority-owned or women-owned business contracts include some heavily contracted sectors: attorneys/legal services, information technology equipment rental or lease, laundry services, office furnishings maintenance and repair, sheriffs, constables and process servers, and printing/photocopying equipment rent or lease.
So what is holding minority-owned businesses back from certification?
Nunnally says that the Supplier Diversity Office works very hard to publicize its certification program and its benefits. He points out that every month the office holds pre-certification workshops throughout the state and they are always full to capacity. He estimates that his office gets about 700 certification applications a year, but about 100 don't get through the certification process.
Nunnally admits that one of the biggest deterrents to certification is that the process is more than just checking off a box and includes a detailed investigation into each and every business applicant. The process takes at least a month and applicants have to open the company door to the Supplier Diversity Office so investigators can examine all the details.