CitySprouts introduces urban youths to gardening, nature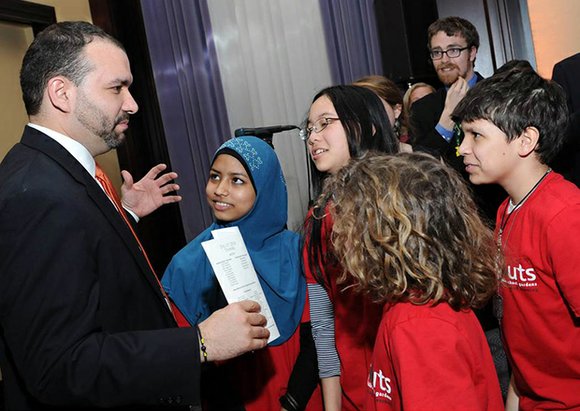 The students did experiments involving apples and afterwards took their learning to the garden where they made apple cider as a group.
"It's a really good circle of learning and following through at the end," Siliphaivanh said. "[The students] were able to have hands-on experience and not just learn the facts about apples and the different things that could be made with apples. They were actually able to go through the experience of making apple cider."
When the garden opens back up in the spring, Siliphaivanh said she plans to incorporate the garden into a lesson on "thing that grow."
Siliphaivanh hopes the garden helps students learn to care for the environment and to work as a team.
"There are so many lessons that I can incorporate into the garden," Siliphaivanh said. "It's about beautification. It's about working together. It's about learning new things and planting new stuff."
Sixth grade science teacher Tory Tolles spent a half-hour three times each week during a trimester with her students as part of an extra enrichment class offered at Putnam Avenue Elementary School in Cambridge last year.
The students used the garden to learn about a number of topics including ecosystems, harvesting seeds, photosynthesis and decomposition, Tolles said.
Tolles said she decided to use the garden at Putnam Avenue to get the students engaged in the food creation process that would otherwise be foreign to them.
"Oftentimes when kids see foods, it's in the supermarket or at their house on the table," Tolles said. "There's a very divorced understanding of what it takes to bring us that food. I think [the garden] makes it real and tangible in ways."