School department intervenes at Madison Park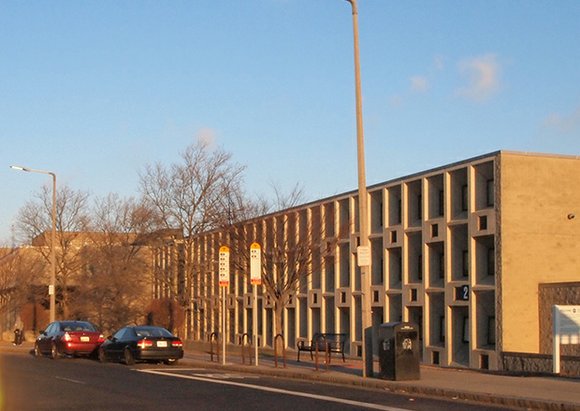 Boston Public Schools publicly stepped in last week to try and save troubled Madison Park High Technical/Vocational High School, which has been plagued by poor test scores, poor attendance and hardly any internship participation from its students. With the backing of Mayor Martin Walsh, Interim Superintendent John McDonough began what BPS is calling an "immediate intervention" at the school.
"It's time for action," Mayor Walsh said. "There have been promises made to these students but not enough progress. These students have tremendous potential and they need to see real changes. The existing Innovation Plan is our roadmap to success and I have called an exceptional team together to put it in place.
The most shocking numbers revealed by BPS are that, in a technical/vocational school specifically designed to teach kids trades to put to use in the professional world immediately after high school graduation, only 30 of 1,100 students participated in an internship or co-operative career/vocational opportunity last school year.
BPS officials also released numbers that confirmed the average Madison Park student missed five full weeks of school last year; and one in four Latino students at Madison Park missed more than seven weeks of school.
All this is despite the fact that BPS, Madison Park administration and the Boston School Committee put in place an Innovation Plan in June 2012 that was supposed to improve the school.
This plan called for a longer school day, better partnerships with the business and vocational community, and a school schedule that allows students to train for potential future careers. Following the development of the plan, BPS invested $370,000 in Madison Park to turn it into one of the most technologically advanced schools in the city, purchased $350,000 worth of next textbooks and funneled another $340,000 into new technical and vocational materials.
With over $1 million into the plan, McDonough said last week that not enough progress was made, which prompted the intervention from BPS.
McDonough told the Banner that despite the attempts to move forward at Madison Park and some good work that has been done in that regard so far, the current data shows there is still a long way to go and there is no more time to wait around for this to improve.
"Something is wrong," McDonough said. "I think we have left it in large part to individuals to define their own measurement to student success and we as a school and as a district have not reached a point where we are uniform in our focus, we are uniform in terms of what needs to be done and we are uniform in implementing those things that need to be done … In order to do that we need to reset."
BPS intervention at Madison Park is being conducted in accordance with the teacher's union and last week McDonough addressed school staff of the plans, along with Boston Teacher's Union President Richard Stutman.
BPS will appoint three members to a seven-person intervention team, the teacher's union will appoint three members to the team and the two organizations will jointly decide on a seventh member. The intervention team will start an assessment of Madison Park to detail the reasons for underperformance and then present a plan for improvement after investigating at the school and talking with students, school staff, parents and members of the surrounding community.