Roxbury Community College's honors program enhances student scholarship
Career Advancement: A special advertorial section
Ted Thomas | 3/20/2014, 6 a.m.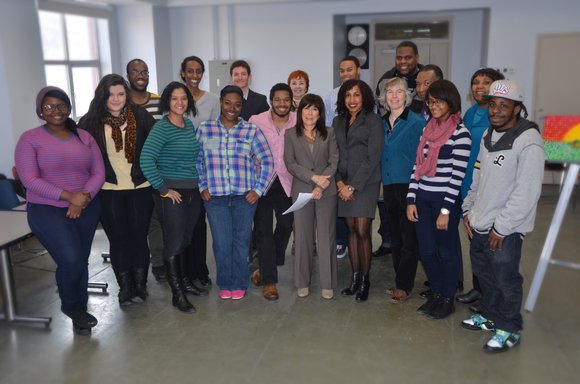 As program coordinator, the Honors Program has provided Gray the golden opportunity to see first-hand what other professors in their respective disciplines are doing.
"It's a way for me and all of us to get a broader picture of the fantastic talent and minds that are here at RCC," she said.
There are two basic ways for RCC students to enter the Honors Program.
"They can either take one of the three standard required Honors courses, English Composition 1 Honors, English Composition 2 Honors, or a 200-level course called the Honors Colloquium," Gray explained. She added that the colloquium "is really an opportunity for an instructor to design a course based on the instructor's interest and expertise."
The other way in which a student could enter the Honors Program is at the beginning of the semester when "most students in 100-level and 200-level courses could apply to do an Honors Project for that course. Interested students work along with their instructor to complete an Honors Project application in which they propose a project. The Honors Committee gathers the applications — which must be completed by a deadline date — and reviews them.
"We very rarely turn down an application," Gray said. "Oftentimes we encourage the student and instructor to revise and strengthen their application."
At the end of the semester students, in order to receive honors credit designated on their transcripts, must submit a formal written report of their projects and also present their work through a ten-minute Power Point presentation.
Gray beams when she describes the skills students in the Honors Program gain.
"I would say that students who thrive in the Honors Program are self-starters. They take the initiative to go after what they want … they really take full responsibility in terms of steering their projects. They become leaders," she said.