Can '12 Years a Slave' change Hollywood's race problem?
Keli Goff | 3/13/2014, 6 a.m.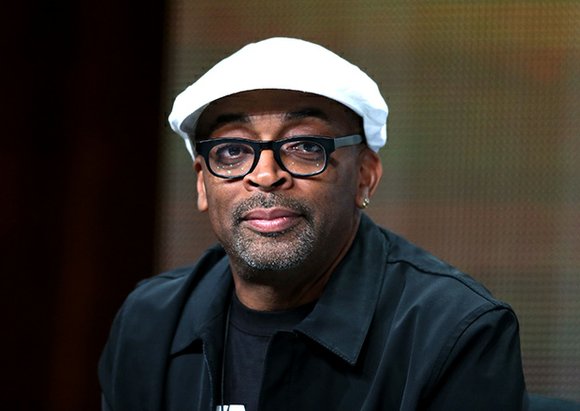 "Whenever you have a person of color who is conscious, they can pull the trigger to make things happen," Hudlin added. He also explained that if more people of color are in decision-making positions, awards for minority stories will come naturally and may not be a once-every-decade rarity. "I think having the people in positions who can make those calls and have that discretion can actually lead to more critical acclaim."
He's likely right. A recent analysis of Academy Award voters found that they are 93 percent white and 76 percent male. Nominees have to be invited to join, which means that ensuring that minorities have a foothold in the industry is crucial to diversifying the academy's voting ranks. The Los Angeles Times recently reported that the academy extended invitations to a new class of members that constitutes its most diverse group in history — underscoring the academy's current lack of diversity.
According to the Times, John Ridley, who won a screenwriting Oscar for "12 Years a Slave," said that the academy's recent efforts to change that have "been a terrific time for people of color, but black people especially have a long way to go" in gaining better representation behind the scenes. He said that the academy data prove "it will take a long time to change."
It's worth noting that film executives of color also played a crucial role in bringing "12 Years a Slave" to American audiences. Zola Mashariki, who is black, is a senior vice president of production at Fox Searchlight Productions, and she helped shepherd not only the slavery-era epic to screens but also the recent romantic comedy "Baggage Claim" and the musical "Black Nativity," both featuring predominantly black casts.
If we want to see more diversity among Hollywood decision-makers, Hudlin said, the commitment to diversifying the executive ranks has to come from those at the top within the industry. Nicole Bernard, a Jamaican American, has made such a commitment her focus in her role as senior vice president of audience development at Fox Entertainment, where her diversity efforts are hands-on. Hudlin mentioned others, but if we really want to see our stories told on the screen, he emphasized, we need many more.
But I would argue that there is something we can all do at the grassroots level. The next time a young boy or girl of color tells us that he or she wants to act, maybe we should ask if he or she has ever considered owning a studio as a career.
Former Republican National Committee Chair Michael Steele has said on occasion that the original civil rights movement was about integrating lunch counters but that today, African Americans need to strive to own the diners. The same philosophy could be applied to racial equality in Hollywood.
It's great that "12 Years a Slave" won. Let's celebrate that. But now that we've had the chance to celebrate how beautiful Lupita looked on Oscar night, let's focus on figuring out what we can do to ensure that there's someone in a position at a major studio, in years to come, who can make sure that she keeps working and doesn't become yet another black Oscar winner whose promise fades away.
The Root